01 June 2021
New speakers confirmed for next King's Great Debate
New keynote speakers have been confirmed for the next King's Great Debate, which will be looking at the future of the Black Lives Matter movement.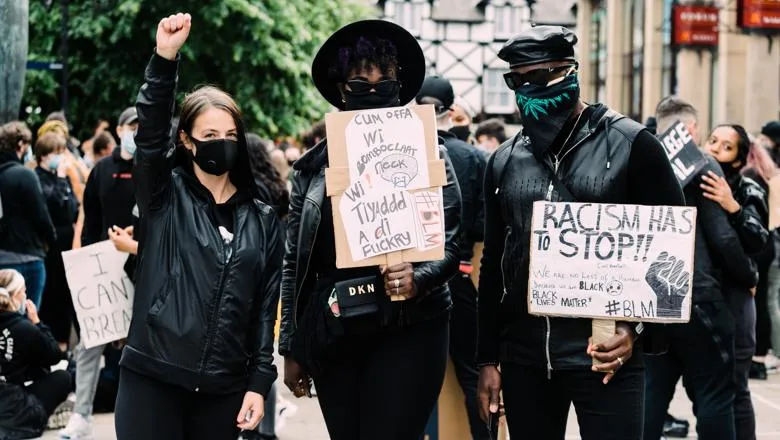 The event is taking place on 8 June. Picture: HUMPHREY MULEBA/UNSPLASH
Dr Halima Begum, director of the Runnymede Trust, and Dr Vanessa E. Thompson, leading scholar in the Faculty of Cultural Studies at the European University Viadrina in Frankfurt, will be joining Professor Gargi Bhattacharyya, from the University of East London, as keynote speakers for the debate.
The event What next for #BlackLivesMatter is taking place on 8 June, from 14.00-17.00, and will see academics, campaigners, students, and professionals come together to look back on the 12 months since a wave of protests swept the globe following the death of George Floyd in the US as well as looking to the future and what comes next.
You can find out more about the event and register here.
PANEL
Dr Halima Begum
Dr Begum took up the post of director at the Runnymede Trust in August, 2020 having joined the organisation in 1998 as a young researcher on the Commission on the Future of Multi-Ethnic Britain.
Dr Begum has also held senior leadership positions with a range of influential organisations, including first secretary with Department for International Development (DFID), director of the British Council in Asia, and vice president of the LEGO Foundation.
Dr Begum's experience spans sectors including education, human rights, public health, the environment, and post-conflict reconstruction. Her portfolio of responsibilities has included coordinating the Sino-British government action plan to reduce food insecurity due to climate change, leading the UK effort in promoting girls' education in Pakistan, and heading up collaborations between science and technology institutions in Britain and South East Asia.
As a disabled Muslim woman raised in the London Borough of Tower Hamlets, Dr Begum is a lifelong campaigner for equality and civil rights. In the early-1990s, she co-founded Women Against Racism to combat the rising incidence of racism and Islamophobia in East London, while today she sits on the board of various organisations including the Labour Campaign for Human Rights and Toynbee Hall.
Dr Vanessa E. Thompson
Dr Thompson is a postdoctoral researcher and lecturer in comparative social and cultural anthropology at European University Viadrina, teaching and working in the fields of black studies (especially black social movements), critical racism studies, postcolonial feminism, critiques of policing and abolition. She has published on blackness and black movements in France and Europe more broadly, black abolitionist struggles and Fanonian thought. She has co-founded an intersectional cop-watch collective in Germany and was active in the Christy Schwundeck Initiative.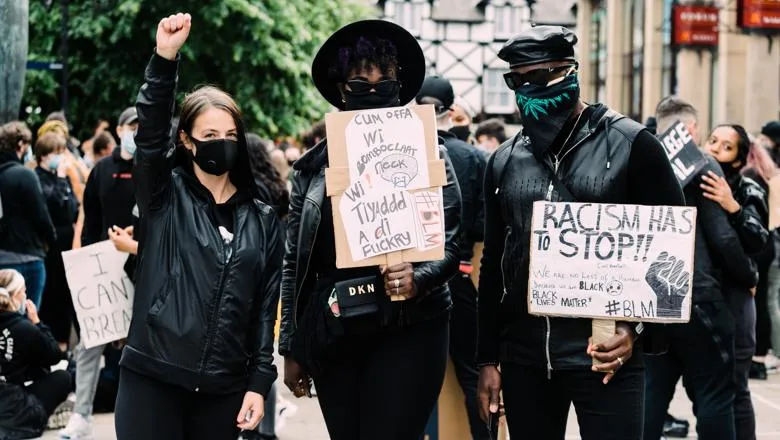 The King's Great Debates series looks at what's next for the BLM movement