17 December 2014
New technology helps financial institutes manage their maritime risk
With 90 percent of all world trade by volume and 70 percent by value transported by sea, the maritime sector is the backbone of international trade and a critical global industry.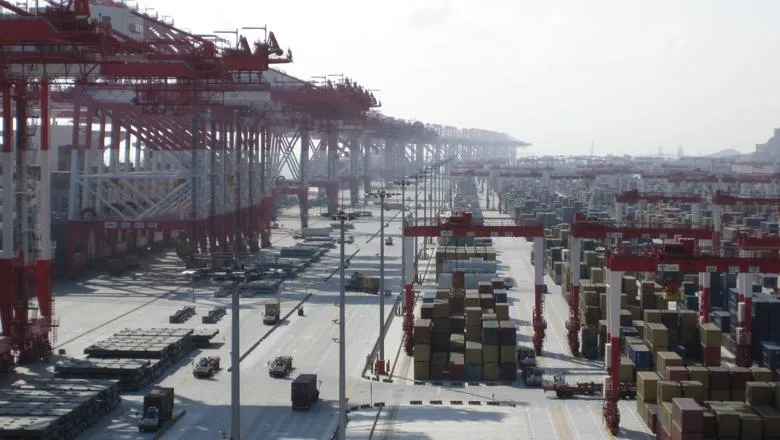 Yet the increase in international regulations and sanction policy, the emergence of new conflict zones and the rise of piracy and terrorism around the world means that financial organisations are increasingly exposed in this sector. Trade finance drives an estimated $14 trillion in annual global commerce, and the exposures of global banks in relation to shipping and related cargoes is high on the agenda. The consequences of sanctions breaches are serious, with many of the world's largest banks having already been fined, and one of the world's largest banks receiving an $8.9 billion fine this year.
Pole Star, the global leader in maritime tracking, monitoring and security software, has developed a new service, PurpleTRAC, to address the challenges financial institutions face. PurpleTRAC enables banks, commodity trading companies, marine financers and insurers to manage their exposure and mitigate the possibility of involvement with a vessel at risk of sanctions non-compliance, money laundering or terrorist financing.
PurpleTRAC is an advanced risk management and sanctions compliance technology, which automatically checks against global sanctions lists to screen vessels for compliance. These checks quickly reveal a ship and its associates' current and past exposure to risk, enabling financial institutions to make prompt and informed investment decisions, saving both time and money and avoiding the likely criminal, commercial and reputational damage as a result of sanctions non-compliance.
By screening, tracking compliance during the voyage and reporting on the voyage, PurpleTRAC also provides an auditable and verifiable statement of an organisation's risk management and sanctions compliance activity.
Data insight from PurpleTRAC reveals that of over 2,300 ships screened for compliance in Q3 2014, some 60 per cent returned warning alerts warranting closer investigation, while 21 ships and their associated companies were found to be either on a sanctions list or based in a comprehensively sanctioned country. Of all ships tracked via PurpleTRAC during the quarter, 21% made incursions into sanctions zones.
Following trials of PurpleTRAC, several major global financial clients are already rolling out this technology to streamline their risk management and sanctions compliance activity.
Andrew Peters, Chief Executive Officer of Pole Star, comments: "The insight into a vessel's exposure to risk that PurpleTRAC provides is crucial since sanctions and international regulatory policy grows by the day. No other industry has been impacted more than shipping. Financial organisations need to know and prove with whom and where they are trading. PurpleTRAC provides this certainty while simplifying and streamlining compliance procedures."
How PurpleTRAC works
When a ship's details are entered into the easy-to-use web-based interface, the vessel and its associates are screened against a range of international economic sanctions lists and Port State Control databases. This determines if the ship, its owners or managers are on any sanctions lists, whether it has had any deficiencies found by port authorities, and if it has recently called at a blacklisted port or sanctioned country.
PurpleTRAC then actively tracks a ship's physical movements on a continuous long-term or short-term voyage-based basis.
It uses a hybrid of multiple satellite tracking services, including a ship's own automated tracking systems, such as the secure Inmarsat-C terminal and AIS Automatic Identification System equipment, to monitor its movements and report on entry to War Risk and Sanction Zones. The ships are also rescreened daily for the duration they are tracked, so that users are notified if the vessel or its ownership and management become listed on a sanctions database.
Voyage monitoring data notifies users of the key events in a ship's voyage including departure, approach and arrival in port, but also proximity to risk zones and if the ship's AIS device appears to have been switched off. At the end of a voyage, organisations can download a report showing a complete list of all voyage-related events, including entering high risk or sanctioned areas.