02 January 2018
New Year's Honours
King's College London is delighted to announce that a number of King's staff and alumni have been recognised in the 2018 New Year's Honours list.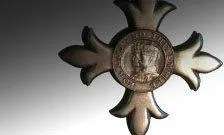 N Y Honours
King's alumnus Sir Michael Morpurgo OBE FKC (French and English, 1967) has received a knighthood for services to Literature and charity and Sir Christopher Geidt, Chairman of King's College London, has been appointed Knight Grand Cross of the Order of the Bath (GCB).
Dr Brooke Rogers, War Studies, has been awarded an OBE for services to Academia and Government.
Dr Rogers is a Reader in Risk and Terror at King's and she co-directs the MA in Terrorism, Security and Society. A social psychologist interested in risk and crisis communication, perceptions of risk, and health outcomes in response to extreme events, the majority of her projects investigate public and practitioner responses to chemical, biological, radiological or nuclear terrorist incidents. She also studies the public acceptability of counter terror technologies, communication and activities in public spaces. She has taught and trained for NATO, the IAEA, Home Office, MOD, Metropolitan Police and others. Dr Rogers is also Chair of the Cabinet Office National Risk Assessment Behavioural Science Expert Group. You can find out more about her work  here.
Professor Elizabeth Kuipers, Institute of Psychiatry, Psychology & Neuroscience (IoPPN), has been awarded an OBE for services to Clinical Research, Treatment and Support for People with Psychosis.
Professor Kuipers is a Professor Emerita of Clinical Psychology at King's. She is world renowned for her research and clinical work focusing on developing, evaluating and improving psychological interventions for people with psychosis and their caregivers.  These interventions, family intervention for psychosis (FIp) and cognitive behavioural therapy for psychosis (CBTp) are NICE recommended treatments in the NHS. Her research interests include evaluation of treatment trials in psychosis; family intervention and individual cognitive-behaviour therapy; cognitive processes in delusions and hallucinations; burden of care in psychosis; expressed emotion in carers, including staff carers; staff stress in mental health settings.
Professor Andrew Shennan, Women's Health, has been awarded an OBE for services to Maternity Care.
Professor Shennan is Professor of Obstetrics at King's College London, based at St. Thomas' Hospital. He is Director of the Clinical Trials Unit in the Women's Academic Health Centre, and is also Deputy Director of Research and Development for Guys and St. Thomas NHS Trust. He sits on the Academic and Research Committees of the Royal College of Obstetrics and Gynaecology (RCOG) and is the National Chair of the NIHR Reproductive Health and Childbirth Specialty Group in the UK. He specialises in clinical trials in antenatal and intrapartum care. His research interests include interventions to predict and prevent preterm birth, pre-eclampsia, encourage normal birth and the use of blood pressure monitoring.
The following King's alumni and supporters were also featured in this year's New Year's honours:
CBE
Dr Robin Lovell-Badge CBE (Senior Group Leader, Francis Crick Institute) for services to Genetics, Stem Cell Research and the Public Understanding of Science
Blondel Cluff OBE (Fellow of King's College London and served on College Council) for services to Numismatic Design and the Caribbean community in the UK and Abroad
Professor Jonathan Freeman-Attwood OBE (Fellow of King's College London) for services to music
MBE
Sadi Khan MBE (Microbiology, 1996) for services to Cultural and Religious Training and voluntary service to Vulnerable Women.
The New Year Honours lists recognise the achievements of a wide range of people from across the UK. More information and the full New Year's Honours list for 2018 can be found  here.
For more information, contact the Public Relations Department on 020 7848 3202 or pr@kcl.ac.uk. 
For further information about King's, please visit the King's in brief  web pages.