05 July 2018
NHS at 70
NHS at 70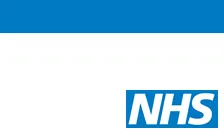 Professor Mike Curtis - Executive Dean
As Dean for Dentistry here at King's I work closely with several tiers of leadership of our partner NHS institutions, GSTT and KCH. It's absolutely critical to the delivery of all our clinical education and several areas of our research that we have a productive and harmonious relationship with the NHS which can deliver the best clinical care and environment for all of our staff and students. I am delighted to report that these partnerships are working extremely well and that the vast majority of the feedback we receive from patients is overwhelmingly positive.   
It's frequently said that a University is not the buildings it occupies but the staff and students, past and present, of the Institution. I think the same can be said of the NHS. It's made by the people for the people and long may it continue.
Professor Mark Woolford - Dean of Education
I have been associated with the NHS since the age of 18, first as a porter in a hospital for one year, then as an operating department assistant for two years. I then began my training as a dentist and have worked with and in the NHS since that time. I am truly proud of the NHS. It has its faults, not through the people working in it, but with the costs of healthcare in a technology-rich and sickness-rich world.
During this time I had a massive car accident at Le Mans and saw first hand what we really have in the UK, in comparison to other countries. It is great to know the NHS is there if you have an emergency.
One never knows the value of something until it is gone, I hope the NHS never goes away, but change is inevitable as we plunge into the 21st century.