13 October 2020
NMES and Entrepreneurship
Interview with Vice-Dean Enterprise and Engagement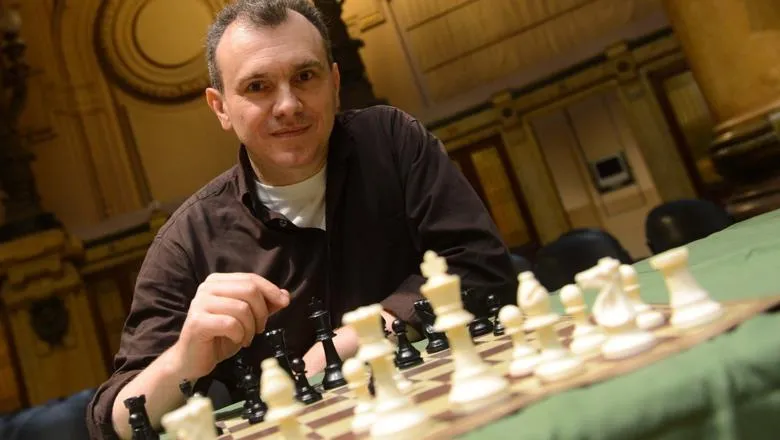 Luca Viganò
King's College London has long supported students, staff and alumni to think and act as entrepreneurs. The university's Entrepreneurship Institute provides a wealth of opportunities and resources.
Within the Faculty of Natural & Mathematical Sciences Professor Luca Viganò has recently been appointed as Vice-Dean Enterprise and Engagement to give new focus to this work. We caught up with him.
What do you mean by 'enterprise'?
Enterprise comes in many shapes and forms. Broadly, it's about being creative and innovative and identifying solutions and opportunities, but more specifically for NMS it's about finding ways to make sure that our research and education, and everything else that we do, has the best possible impact, on academia, industry and society. It also means looking at how businesses can get involved in our work, creating opportunities for staff and students. We are working at creating an Enterprise Ecosystem that can support the ambitions of the faculty, our departments, our academics and professional services staff and our students, of course.
These ambitions are going to provide additional opportunities to support King's Vision 2029 by engaging with partners in London and Internationally, not only in research and education but also in Service and Culture.
NMS is already very active in this area, can you give us some examples?
There is lots going on across the faculty, from well known partnerships such as our work with Ericsson on 5G networks, to student opportunities such as our year in industry programmes for Chemistry and Informatics students, to work with local government, health services and cultural organisations. Two of our students, in informatics and in physics, reached the semi finals of the Mayor's Entrepreneur awards earlier this year.
We are already very strong, but we can get stronger, especially in NMS. One of the main strengths of King's is our ambition to be multi-disciplinary, in research, education and everything that we do. NMS is in a perfect position to foster this multi-disciplinarity, as we can collaborate with all the other King's faculties and disciplines, as well as with external partners, of course. King's values independent, blue-sky research that has the potential to lay the foundations for more applied work, in addition to research that is applied from the start, collaborating with academic and industrial stakeholders.
This is the first time we've had a Vice Dean focused on enterprise. What additional things do you hope this will help us achieve ?
We have a strong ambition to create an Enterprise Ecosystem and an entrepreneurial mentality in our faculty, and the role of the vice dean is to champion that and provide support. Having a Vice Dean for Enterprise and Engagement will ensure that our ambition is visible to everybody, both externally and internally, providing support for opportunities that may arise and activities that we will carry out. It will make it easier for people to know how to contact.
Tell us about an enterprise idea in your own academic area.
I work in Cybersecurity and in the last few years I have in particular been focusing on socio-technical security and privacy, in which one does not just focus on understanding technology as was and is done in traditional approaches to security research, but rather the focus is on technology and on the interaction of technology with people, processes and organisations. There are many entrepreneurial opportunities in my area, engaging with and having an impact on industry, policy makers and, ultimately, the citizens.
If I was a business and wanted to work with King's what would you advise me to do?
First of all, get in touch, so that we can ensure that you have enough information to understand what we do, why we do it and how we could collaborate. The Entrepreneurship Institute runs regular sessions for people to feed in ideas. We will be happy to sit down with you and discuss all the wonderful opportunities that we can achieve together, ranging from industry placements and internships for our students to research collaboration with our staff. We are always keen to find sector leaders and mentors who can inspire our staff and students.
In this story