11 February 2016
North Korean rocket reportedly used foreign-made components
A diplomatic furore over purported Russian assistance to North Korea's recent rocket launch highlights North Korea's continuing reliance on foreign-made components for its missile program.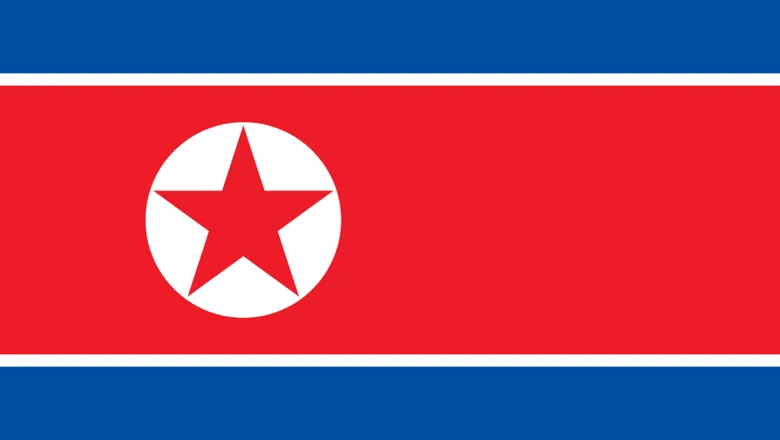 North Korea's Kwangmyongsong space launch vehicle reportedly used "key components" from Russia, according to a South Korean intelligence briefing cited in Yonhap News.
Moscow has responded angrily to the report. Director of the Russian Foreign Ministry's Non-Proliferation and Arms Control Department Mikhail Ulyanov has been quoted by the TASS news agency stating that he was "outraged" at the "insinuations of the South Korean intelligence service, which accused Russia of supplying components for North Korea's missiles".
It is indeed highly unlikely that the Russian state has knowingly transferred sensitive components to the DPRK for use in the Kwangmyongsong.
A more plausible scenario is that the rocket may have used old, Soviet-era components obtained by North Korea from the former USSR. The DPRK's Unha-3 rocket, launched in 2012, did exactly this, according to a 2014 report by the UN Panel of Experts on the DPRK.
According to the Panel of Experts, debris from the Unha-3, recovered in the sea after its launch, contained several foreign-sourced components from countries including the United Kingdom and United States, as well as cannibalised parts from Soviet-origin Scud missile systems.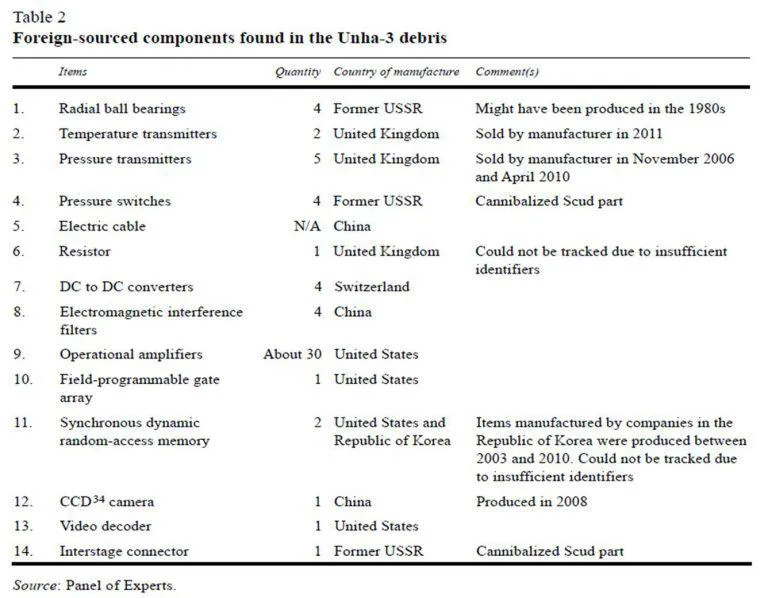 Foreign-sourced components found in the Unha-3 debris
If the Kwangmyongsong did indeed use more recent Russian-made parts, they were almost certainly obtained illicitly from private companies without the knowledge of the Russian state. The Panel of Experts' investigations into many of the modern components listed above found that the DPRK had used circuitous procurement routes and deceptive practices to obtain them from unwitting private suppliers.
North Korea's illicit procurement networks clearly have global reach and the DPRK continues to obtain dual-use, missile-related technology. But the fact that the DPRK has resorted to using ageing Scud parts in its premier space launch vehicle system suggests that the sanctions regime that aims to deny the DPRK modern missile-related technology is at least partly successful.
Certainly, though, more consistent application by governments of existing sanctions against North Korea – and improved outreach efforts to potential suppliers in the private sector – are needed to ensure that the DPRK's procurement efforts are impeded as much as possible.