06 June 2017
North Korean scientists – chemical and biological weapons programmes
Many consider the North Korean ideology of Juche (self-reliance) to include science and technology as one of its three priority pillars alongside ideology and the military. Given its prominence, in the late 1990's the DPRK formulated a plan for science and technology development that included investment and scientific exchanges with foreign countries. North Korea continues to be one of the most closed nations, and acquiring information relating to scientists and their work is no exception. Some technological fields, such as nuclear and military arms technology are considered to be relatively well advanced, but very little is understood regarding any current chemical and biological weapons programmes.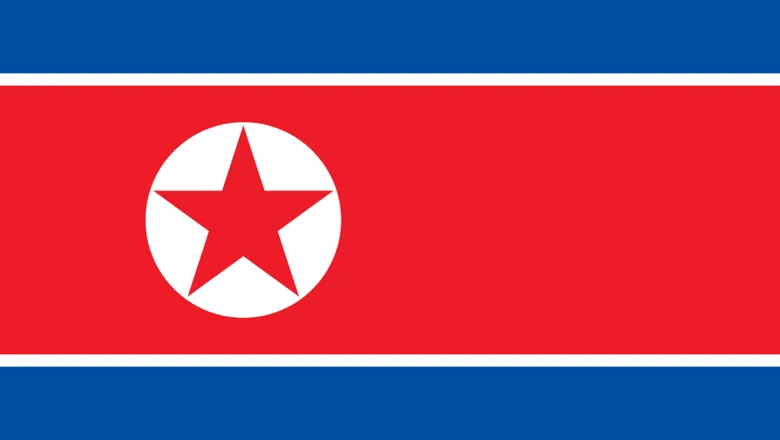 Flag of DPRK
The study by King's College London aimed to identify where possible scientists that have been recognised through awards and honours for their work in support of North Korea's ideology and objectives. Specifically those that may be involved in or have conducted research work in support of the DPRK's suspected chemical and/or biological weapons programmes. Analysis was also conducted in an attempt to identify persons that worked at entities and/or locations suspected of being involved in chemical and/or biological weapons programmes. The findings included;
The Order of Kim Il-sung is the highest order of North Korea, along with the Order of Kim Jong-il. Recipients can be individuals or organizations, who have contributed "outstanding services to the Republic of the Korean nation and communism".
The People's Scientist is an award by the People's Prize Awarding Commission that works directly under the Cabinet of North Korea.
The names of some of the recipients are available but in many cases details of their role, profession and parent organisation are not reported.
The overwhelming trend is not to name scientists associated to nuclear or missile-related programmes who have received awards.
According to a study by ScienceCentral, analysis of publications from North Korea indexed in the Web of Science Core Collection found 318 articles from North Korea mostly in collaboration with other countries. The study also identified that most research results by North Korean researchers have been published in journals in North Korea.
Analysis of data acquired by KCL of over 29,000 papers published in North Korea identified a total of 33 of potential interest. 24 were identified against a list of key terms and a further 9 were identified as topics of potential interest.
In most cases there was no additional information about the authors of these papers, or their parent organisations.
Entity/location analysis of data extracted from open source websites has identified approximately 1200 people linked to entities or locations that are of possible concern. Of those identified, some are award recipients.
Due to its dual use applications chemical and biological research, development and production those involved are possibly more likely to have some public recognition.