01 January 2020
Obituaries 2019
Obituaries received from your fellow alumni for the year 2019.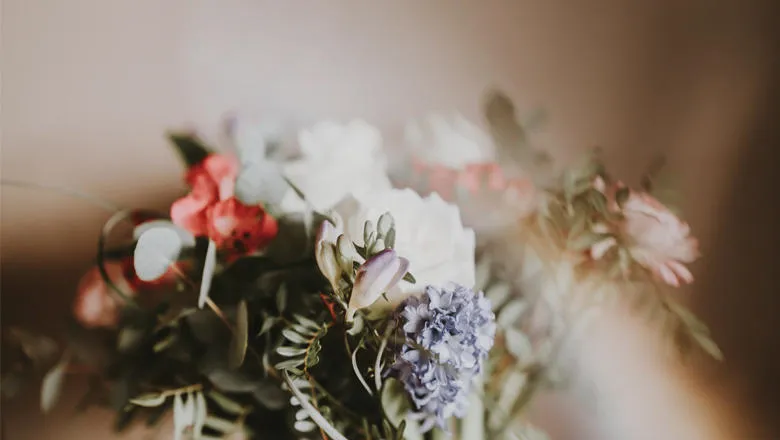 We are sad to report on the following obituaries.
While we make every effort to verify the information here, which is selected and edited, we cannot guarantee its accuracy.
If you have concerns over any content, please contact the Alumni Office at  forever@kcl.ac.uk. 
King's College London
James Austin FICRemE
Chemistry, 1949, Chemical Engineering, 1950
Mr John W Baddeley
Education, 1992
Mr Kenneth G Baker
French, 1952
Mr Charles R Carr AKC
History, 1996.
Imperial & Commonwealth History, MA, 1998
Dr David Cohen CBE
Medicine, 1963
Professor Ian L Craft MBBS
Pre-Clinical Medicine, 1958
Mr Alexander Dalzell
Classics, 1953
Mr Norman Davis
Electrical Engineering, 1951
Mr David W Dunlop
Law, 1957
Mr Michael E Dorsey
Law, 1961
Miss Margaret K Etall
Spanish, 1953
Mr Anthony Field
German with French, 1960
Dr Derek J Flight MBBS Lond MRCS LRCP
Medicine,1952
Mr Thomas C Forster
1986
Mr Derek Gowling
Geography, 1959
Dr D H Grattan CBE FRSA
Mathematics, 1945
Mr Alan J Hamilton AKC
History, 1998
European Literary & Historical Studies, MA, 2000
Mr P B M Handscomb
Geography, 1950
Dr Monica W Holmes-Siedle
Medical Ethics & Law, 1994
Mr Raymond C Isherwood AKC
Chemistry, 1950
Dr Robert D Kaye
Physics, 1996
Walter S Kohn
Mechanical Engineering, 1955
Dr Gerald A V Leaf
Mathematics, 1949
Mr Michael W Luck AKC
Biology, 1995
Mrs Moira Mosley (neeBrown)
English, 1941
Dr John Meredith Smith
Mathematics & Physics, 1961
Ms Umme-Rabab Naqvi
Physiology, 1989
Dr Ruby U Naqvi
Physiology, 1989
Mr Robert A Nind AKC
General, 1962
Ms Diseye L Okpokpo
Nursing Studies, 2001
Mrs Andrea L Perry (nee Bentham)
Theology & Religious Studies, 1994
The Revd Ronald C Pitcher AKC
Theology, 1951
Dr Jean E Shorland
Physiology, 1962
Mr Aroon Singh S Dhami
Pharmacy, 2013
Dr Geoffrey N Taylor AKC
War Studies, 1994
Commander David J Turner RN
Law, 1997
Mrs Ruth Webster
Theology & Education, 1996
Mr John S W Wheeler-Hopkinson
Medicine, 1962
Mr Andrew T Woodward
Law, 2006
Mr Derek F Yandell
Physics, 1955
Dr Chan Kee Lin Yiptong
Psychiatry, 1965
King's College School of Medicine & Dentistry
Dr Anthony M Cotton
Medicine, 1956
Dr Derek J Flight MBBS Lond MRCS LRCP
Medicine
Dr Edward J King
Medicine, 1963
Dr George E Pickup MBBS
Medicine, 1956
Dr M G Rinsler
Medicine
Dr Jean E Shorland MBBS
Medicine, 1965
Guy's Hospital
Dr Colin D Chilvers MBBS LMSSA FRNZCGP
Medicine, 1954
Dr Kenneth M Citron MD FRCP
Medicine, 1948
Dr Michael H Faulkner BSc MB BS MRCS LRCP MRCGP
Medicine, 1970
Dr Jane R Goodman BDS
Dentistry, 1971
Dr Adi F Gazdar MB
Medicine, 1961
Dr Verna P Houghton MBBS MRCS LRCP DRCOG MFFP
Medicine, 1955
Dr Dennis C Humphrey MB BS FRCS FRCOG FRACOG
Medicine, 1957
Dr Ivor N L Johnston MA MB BChir MRCS LRCP DRCOG MRCGP
Medicine, 1959
Professor Brian S Meldrum PhD Lond MB BChir
Medicine, 1959
Dr David J O'Gorman MRCS (ENG), LRCP(LOND), MBBS(LOND), MRCP (UK), FRCP (Edin)
Medicine, 1965
Dr Philip J Snow FRCGP MRCS LRCP MRCGP FFARCS DRCOG DA
Medicine, 1962
Mr Francis N Stares LDS
Dentistry, 1939
Dr Peter R Ticehurst MBBS MRCS LRCP
Medicine, 1969
St Thomas' Hospital
Dr John G Coxon FRCS
Medicine, 1943
Dr R John Clement MRCS LRCP DObst RCOG
Medicine, 1958
Professor Ian L Craft
Medicine, 1961
Dr Christopher J Farrer MA MB BCHIR CANTAB MRCP DOBST RCOG D STJ
Medicine, 1956
Dr Edward J King
Medicine
Dr Peter A Trafford MBBS DPM MRCS LRCP
Medicine, 1942
Dr David M Watson MBBS FRCS
Medicine, 1962
Chelsea College
Dr Patricia Downes (nee Anderson) FPS
Medicinal Chemistry, PhD, 1961