10 December 2020
Obituaries 2020
Obituaries received from your fellow alumni for the year 2020.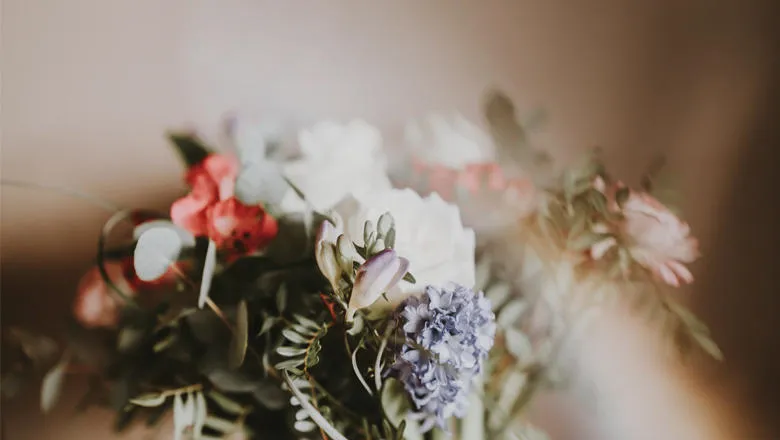 We are sad to report on the following obituaries.
While we make every effort to verify the information here, which is selected and edited, we cannot guarantee its accuracy.
If you have concerns over any content, please contact the Alumni Office at forever@kcl.ac.uk.
King's College London
David C Ashplant LLB AKC
Law, 1956
Kenneth J Bradbury
Electrical Engineering, 1956
Professor Sir John I G Cadogan KT CBE FKC
Chemistry, 1951; Physical Chemistry, PhD, 1954; Organic Chemistry, DSc, 1963
The Revd John H Catley AKC
Theology, 1961
Dr Norman M Clarke
Physics, 1966; Nuclear Physics, PhD, 1970
Peter L Clarke AKC
Law, 1966
Anthony M Clough AKC
Theology, 1960
Dr John Crocker
Chemistry, 1953; Physical Chemistry, PhD, 1956
Ann Dalzell (née Steel)
Classics, 1953
Geoffrey S Daniel
Engineering, 1970
Norman Davis
Electrical Engineering, 1951
Philip O Day AKC
English, 1947
David C Dolan
Civil Engineering, 1974
Lisa Duff
Competition Law, 2005
Muriel L Farmborough
Law, 1956
Robert J Fawthrop C.Eng AKC
Mathematics, 1974
Dr Ian G Fenwick
English, 1963
Dr Geoffrey V Hales
English, 1970; PhD, 1975
Dr Anthony J Hampshire
War Studies, 2005
Richard Hardy
Law (1955)
Carol A Hayes
Education, 1964
Dr Anthony N Heath
Dentistry
Greg Holt BMus AKC
Music, 1971
Royston Irons
War Studies, 1996; History PhD, 2006
David R Johnson BSc
Zoology, 1963
Dr Hermann C Kuehn
Law, 1987
Dr Godfrey N Lance CEng FACS FBCS
Mathematics, 1949; MSc, 1950; DSc, 1980; Applied Mathematics, PhD, 1952
Desiree P C Lederer
English & French Law, 1984
Herminia Lee MA MBA
Spanish, 1990
Dr Alan B Lidiard
Physics, 1950; Theoretical Physics PhD 1952; Natural Science, 1971
Charles Lowenthal
Engineering, 1964
Dr John Meredith Smith
Mathematics and Physics, 1961
Mr Derek C Morris AKC
General, 1956
Keith J Norman
Engineering, 1952
Maria Nowakowska-Stycos
Languages, 1958
Oluyemi Odubanwo (née Yemi)
Nursing Studies, 2001
Catherine M Orr-Ewing J.P. (née Honeyman)
History, 1957
Frances A Paterson MBE (née Olver)
Law, 1970
Michael F Perkins
Engineering, 1953
Kenneth L Purser
English, 1953
His Honour Judge Mervyn Roberts
Law, 1962
The Lord Sacks FKC
Theology & Religious Studies, PhD, 1981
John A Silk
Theology & Religious Studies, 1980
The Revd Canon John A P Standen McDougal AKC
Theology, 1958
Marcus J Stroud LLB LLM
Law, 1962
The Revd F David Stuart AKC
English, 1954
The Revd Edward R C Thompson AKC
Theology, 1952
Dr Amin T Tibi
History,1948
Lawrence J Upton
Education Studies, MA, 1982
Melissa Van Der Klugt
Imperial & Commonwealth History, 2009
Dr David E Ward
Philosophy, PhD, 1968
Dr Anthony Wenman
Education Research, PhD, 2006
Dr Robert H Whitfield
Chemistry, Physics & Mathematics, 1944; Chemistry, PhD, 1977

Anthony Wibberley AKC
Geography, 1958
Audrey A A Wilcock (née Heap)
English, 1954
King's College School of Medicine and Dentistry

Dr Robert C H Baxter MRCS
Medicine, 1971
Dr John C Clothier MRCS
Medicine, 1969
Albert T Fortune BDS
Dentistry, 1969
Sir James Gowans CBE FKC CBE FRS FRCP
Medicine, 1947
Dr Peter B Martin MBBS
Medicine, 1957
Dr David E Pegg
Medicine, 1957
Dr Muriel P Reynolds MBBS
Medicine, 1949
Guy's
Dr Robert R Dunham MB BS MRCS LRCP FRCPath
Medicine, 1968
Peter J Mainwaring BDS FDS PhD DOrth
Dentistry, 1968
Peter J E Malyan Wilson MB BS FRCS
Medicine, 1956

Surgeon Rear-Admiral Frank R B Mathias LDS
Dentistry, 1952

Dr Llewellen G Parry FRCGP MRCS, LRCP LRCP
Medicine, 1965
Michael J Segerdal LDS DDS
Dentistry, 1955
Robert G Shepherd BDS LDS FDS
Dentistry, 1964
Dr Peter R Sowerby MB BS MRCS LRCP FRCGP FKC
Medicine, 1950
Dr David Tong BSc MB BS MRCS LRCP FRCR DMRT FRCP MRCP
Medicine, 1966
Nigel R Winter BDS LDS
Dentistry, 1970
Chelsea College
Professor Thomas M Jessell PhD, FRS
Pharmacology, 1973

John R McCann
Modern Social & Cultural Studies, 1979
Maria Nowakowska-Stycos
Languages, 1958
Queen Elizabeth College (QEC)
Mrs Alison Denny (née McLellan)
Dietetics, 1952
Dietetics, Dip, 1953
Dr Pat M Lewis (née Scholes)
Lecturer
Janet Neaverson (née Houghton) 
Household & Social Sciences, 1953
Royal Dental Hospital
Dr Jack B Cohen MGDS LDS
Dentistry, 1960
Judith K Combes (née Axford)
Dentistry, 1963

Kay M F Robinson
Dentistry, 1964
Ruth Walters LDS RCS(Eng) (née Rasson)
Dentistry, 1948
St Thomas's
Dr Deryk A Lawrence MB
Medicine, 1951
Dr Michael Paul Morris MBBS
Medicine, 1957
Dr Bruce W Richards MRCGP DOBST RCOG MFCM MB BS LOND
Medicine, 1948
Mike W Spolton FRCS BSC MB BS LOND FRCOPHTH
Medicine, 1972