01 July 2018
Obituaries January - June 2018
Obituaries received from your fellow alumni dating January to June 2018.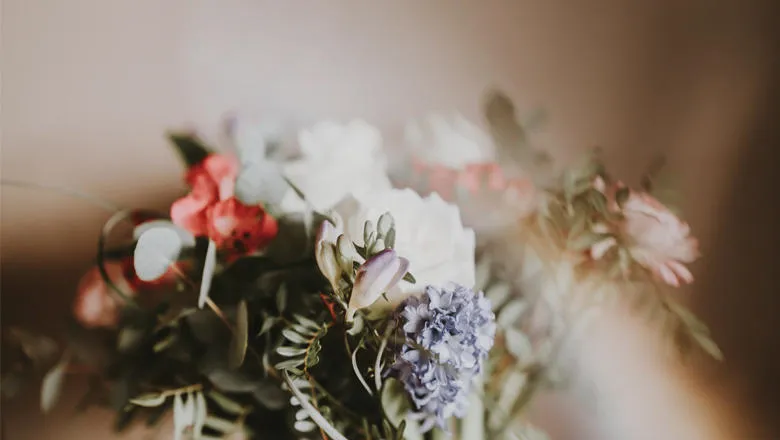 We are sad to report on the following obituaries that we received between January - July 2018.
You can also find collections of obituaries from previous months.
While we make every effort to verify the information here, which is selected and edited, we cannot guarantee its accuracy.
If you have concerns over any content, please contact the Alumni Office at  forever@kcl.ac.uk. 
Chelsea College
Miss Jayshri M Amin 
Pharmacy, 1977
Mr Bryan H Hartley
Pharmacy, 1961
Mr John A Day
Pharmacology/Pharmacy, 1959
Mr Andrew C Milnes
Pharmacy, 1969
Lady Shersby
Pharmacy, 1985
---
Guy's
Mr Charles Ashworth BDS LDS
Dentistry, 1961
Dr Peter W Briggs MRCS LRCP FFPHM 
Medicine, 1967
Dr Raymond W Brotherwood MBBS MRCS LRCP DRCOG
Medicine, 1952
Dr John C Burt MB BS DA CCFP(C)
Medicine, 1954
Mr John P K Carver LDS 
Dentistry, 1962
Dr Kenneth J Collins BSc DPhil Oxon MBBS MRCS LRCP FRCP 
Medicine, 1974
Mr William A Dearlove BDS LDS
Dentistry, 1957
Professor Robin A J Eady MBE DSc FRCP FMedSci 
Medicine, 1967
Dr Huw W S Francis MA MBBChir FFCM DPH
Medicine, 1952
Dr Roy French MRCS LRCP
Medicine, 1947
Dr Keith C Hammond MBBS FRCP(C)
Medicine, 1958
Mr Lincoln P Harrison BDS MRCS LRCP 
Dentistry, 1971
Mr Richard J Hart BDS LDS DDS 
Dentistry, 1944
Mr Martin J Hoyle MB MBBS MRCS LRCP
Medicine, 1965
Mr Owen M Jonathan MBBS MRCS LRCP FRCS FFAEM
Medicine, 1942
Mr Alan Leigh-Browne LDS 
Dentistry, 1962
Dr Michael L Maberley BDS LDS 
Dentistry, 1960
Dr Graham Owen BDS LDS
Dentistry, 1977
Dr Geoffrey Pearson MBE LDS 
Dentistry, 1954
Dr Robert H Pownall BDS LDS 
Dentistry, 1952
Mr David G Roberts BDS LDS
Dentistry, 1941
Dr John A F Roberts CBE MA MB BChir DSc FRS MD FRCP FRCPsych 
Medicine, 1936
Ms Angela S Smith (née Suen) BDS 
Dentistry, 1996
Mr John Stott BDS FDS
Dentistry, 1951
Dr David Q Trounce MBBS MD FRCP DCH
Medicine, 1944
---
Institute of Psychiatry
Dr Alexander C Brown
Psychiatry, 1961
Dr Christopher J Farmer BA BM BCH Oxon MRCP Lond MRCPsych
Psychiatry, 1972
Dr Donald F Scott
Psychological Medicine, 1963
Dr Benjamin Steinberg
Psychological Medicine, 1952
Dr Cesar T Wahby
Psychological Medicine, 1965
---
Queen Elizabeth College
Professor D P Gupta 
PhD, Biology, 1970
King's College London
Dr Maurice Baker
English, 1951
Miss Donia C Baldacchino
Nursing Studies , 1993
Mr Richard P Barreau
Physics , 1996
Mrs Sophie V Beeton (nee Bayley)
Music, 1993; MMus Music, 2003
Mr T A Berthoud
French, 1988
Mr Gregory P Branagan 
Law, 2009
Dr Paul R Brass MBBS
Medicine, 1958
Mr Peter Butler
Chemistry, 1951
Dr Roger S J Buxton KStJ MRCS LRCP MBBS
PhD Physiology, 1958
Dr Lucille B S Cairns 
French, 1986; PhD French, 1990
Mrs Sonia C Churchill (née Carr)
English, 1966
Mr John D Clarke AKC
General, 1952
Mr Robert A Clough
Chemistry, 1965
Dr John S Coe
Botany, 1949; PhD Chemistry, 1959
Mr Raymond Collins
PGDip European Union Law, 1994
Mrs Phylis M Dale (née Ward)
Geography, 1939
Miss Stephanie L Daman 
History, 1982
Dr J K Dauncey 
Medicine, 1956
Mr Gerald T Doherty 
English , 1968
Mrs Barbara Dutton (née Hornsby)
Mathematics, 1949
Miss Kirsty Edgson
DipHE Nursing Studies, 1998
Miss Donna I Egemonye
Biopharmacy, 1998
Mr Raymond J Foster
Theology, 1968

Professor Dennis Wood
French, 1969

Dr Margaret B Mearns
Medicine, 1951
Mrs Lynn Free (née Brownhill) MEd BSc AKC MCMI
Geography, 1956
Ms Margaret Freeman
PGCE Education, 1954
Dr Gordon W Gamlen FRCA (FFARCS)
Natural Science, 1957
Miss Joyce Taylor Greenwood
English, 1941
Mr Raymond G Gregory
English, 1952
Dr John B Hainsworth
PhD Classics, 1963
Professor Herbert J Hallworth AKC
Geography, 1938
Dr James K Hambling
Chemistry 1954; PhD Organic Chemistry, 1957
Ms Elizabeth J Harrison 
French, 1967
Mrs Margaret M Henshall
PGCE Education, 1993
Mr Dennis W Higgins
Unknown, 1953
Ms Nicola C Hood
Psychology, 2011
Mrs Pauline A Hulse (née Eley)
Chemistry, 1963
Mr Stanley C Jeffs C.Eng. MIEE
Electronics, 1947
Mr Gordon Juden AKC
French, 1962
Mr Eiichi Kawata 
Law, 1981
Lady Gilly M Keith
DipHE Midwifery Practice and Registration as a Midwife, 2008
Dr Michel A Kessick
Chemistry, 1961; PhD Physical Chemistry, 1965
Mr Ian J Kirby AKC 
English, 1955
Mrs Josephine A Malvestiti (née Adams)
French, 1947
Dr Charles L Mansfield MRCS LRCP
Medicine, 1952
Mr David S McIlfatrick 
Computer Science, 1987
Mr John J Mooney
Education, 1990
Mr Robert G T Morgan
Physics, 1960
Mrs Susan J Mummery (née Valentine)
MA Child Studies, 2002
Mr Adil J Nazarali
Pharmacy, 1980
Dr Ronald S Peachey
Medicine, 1956
Mrs Margaret M Pearson (née Simpson)
English, 1950
Mrs Denise Reading (née Green)
Classics, 1965
Mr Ian D Riddler
Unknown, 1987
Mr Antony J R Rowbotham
Electrical Engineering, 1961
Mr John R Salvage
Medicine, 1989
Miss Edith Mary Seaton
Chemistry, 1947
Miss Diella N Singarayer
Biochemistry, 1990
Mrs Jill Smith (née Harrison)
French, 1967

Dr Carey E Smithen FRSC
Chemistry, 1959
Mr Dennis A Sowter
Engineering, 1953
Mrs Sylvia Spokes (née Johnson)
French, 1946
Mrs Judith Sproxton (née Tudor-Hart)
French, 1967
Dr Evelyn Stevens AKC
Zoology, 1958
Dr D V Stott MBBS
Medicine, 1940
Dr Jacqueline A C Suter
History, 1973
Mr Kenneth S Sutherland C Eng, C Chem
Chemistry, 1952
Sir David Tang KBE
Philosophy, 1975
Mr Roger Tatchell
Zoology, 1953
Mrs Doreen M Tosswill (née Henry) 
Geography, 1950; PGCE Education, 1951
Mr Antony J Turner
PGDip Education Studies, 1987
Mr Alfred M Turner
Dentistry, 1950
Dr John C Ward
Chemistry, 1949; Physical Chemistry, 1952
Dr John C Ward 
Chemistry, 1949

Mr Michael A I White
Chemistry, 1982
Ms Anne G Woodall BSc 
Mathematics, 195
Mrs Alison Woodhead
French, 1947
---
King's College School of Medicine and Dentistry
Mr Jose Balaguer-Morris BDS Lond
Dentistry, 1969
Dr Roger S J Buxton KStJ MRCS LRCP MBBS 
Medicine, 1948
Mr Paul J Farren BDS
Dentistry, 1968
Mr James N Peppitt BDS LDS RCS
Dentistry, 1961
---
St Thomas'
Mr Tim D Anderson MA MB BChir Cantab FRCOG
Medicine
Dr Anthony R Christmas MBBS Lond
Medicine, 1954
Mr A James Nicholas Dennison FRCS (Ed) LRCP MRCS
Medicine, 1964
Professor Walter Holland CBE FKC
Physiology, 1951; Medicine, 1954