08 November 2017
Official launch of King's Business School
Students must be prepared to deal with uncertain times, says Stephen Bach, new Executive Dean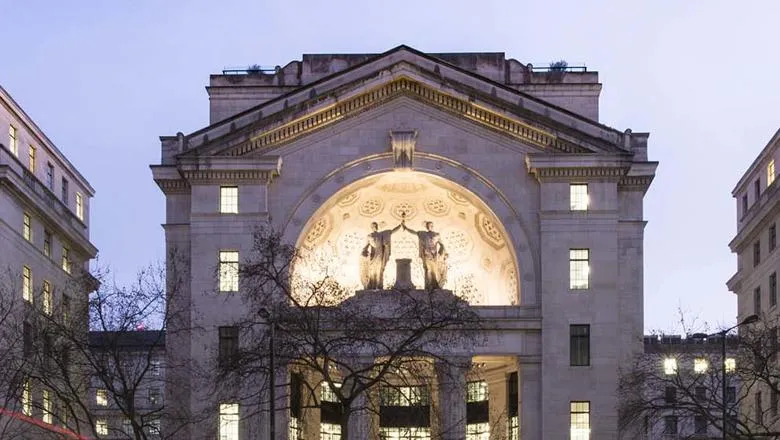 Graduates need to be better equipped to deal with a volatile and rapidly-changing world, Executive Dean Professor Stephen Bach, dean of London's newest business school said today.
Ahead of the official launch of the King's Business School, Stephen said the new school aims to meet employers' demand for younger, more agile and innovative graduates in such unpredictable times.
The School aims to become the premier undergraduate business school and has said it will focus upon undergraduate and specialist Masters courses including marketing, entrepreneurship, finance and talent management, addressing the changing needs of the economy and a demand for lifelong learning.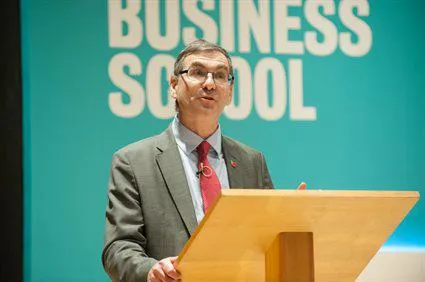 Executive Dean Stephen Bach speaks at the opening launch event of King's Business School.
Professor Bach said: 'We have listened hard to our School Advisory Board — comprised of top industry minds as well as students and alumni — and what we are hearing is a desire for developing talent in more flexible, creative, digitally savvy graduates who are both very entrepreneurial and strategic in their thinking.
'Societal expectations of business have altered dramatically in recent years.  Leadership, innovation and the need to deliver both economic and social impact are the major challenges now facing us. But I believe King's inter-disciplinary strengths and our strong focus on quality education, research and external engagement will create graduates able to apply new thinking to the issues facing business and society today.'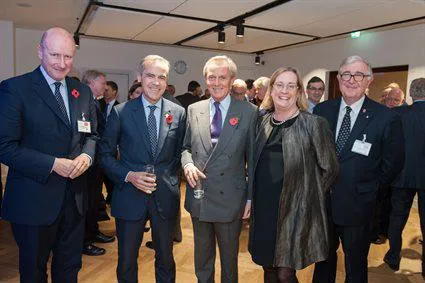 Chairman of King's College Council Lord Christopher Geidt; Governor of the Bank of England Mark Carney; Charles Wellesley, Duke of Wellington; Provost & Senior Vice President (Arts & Sciences) Professor Evelyn Welch; and King's President and Principal, Professor Edward Byrne.
Officially launching the new School with a talk on sustainable and ethical business, Mark Carney, Governor of the Bank of England, said: 'King's College London's Business School, with its deep-rooted sense of social justice and a recognition of the value in diversity will develop the responsible leaders of tomorrow who can help shape an inclusive and sustainable future.'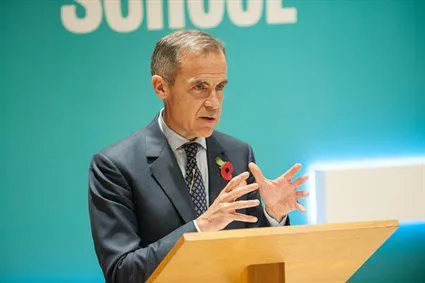 Governor of the Bank of England Mark Carney speaks at King's Business School launch event.
King's Business School has emerged out of King's College London's renowned School of Management & Business, and comprises a growing body of nearly 100 academic staff, over 40 professional services staff, and close to 2,000 students from more than 80 countries. It is housed in bespoke facilities at the newly refurbished Bush House, Aldwych, the former headquarters of the BBC World Service.
In this story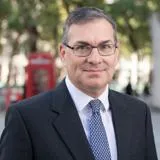 Executive Dean, King's Business School and King's College London Interim Vice President (People & Talent)