24 January 2019
The first Australian National Fellow announced
Dr Robyn McKenzie has been appointed the first ever Australian National Fellow with the Menzies Australia Institute, in partnership with ANU, National Museum of Australia and National Archives of Australia.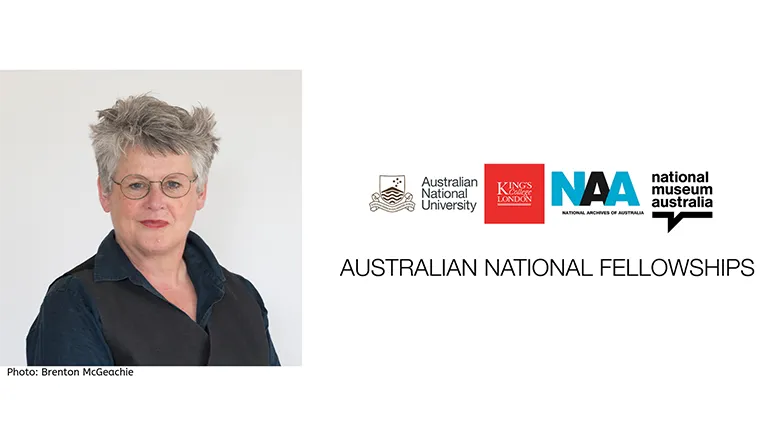 Dr Robyn McKenzie
The Australian Studies Institute at ANU and the Menzies Australia Institute at King's College, London are delighted to announce the appointment of Dr Robyn McKenzie (ANU College of Arts and Social Sciences, School of Archaeology and Anthropology) as the inaugural Australian National Fellow.
The Australian National Fellowships were established between the two Institute's in partnership with the National Museum of Australia and the National Archives of Australia in September 2018, with the aim of profiling scholarship on Australia and the world in the UK and Europe and furthering collaborations between our two universities.
"The Australian National Fellowships offer a unique opportunity for early career ANU scholars to spend up to six months in London to further Australian-focussed research projects and build networks at one of the leading universities in the UK," said Professor Paul Pickering, Director of the Australian Studies Institute (ANU).
"The Menzies Australia Institute has been a significant early supporter of our Institute. We're confident that the Australian National Fellowships will create many opportunities for further collaborations between our two institutes."
"We have for many years worked closely with colleagues at ANU, and it brings me great joy that this work will be given further impetus through the launching of the Australian National Fellowships. And I look forward to welcoming our inaugural Australian National Fellow Dr McKenzie," said Dr Ian Henderson, Director of the Menzies Australia Institute.
"ANU, NMA and NAA represent the power of Canberra to bring together research and teaching. As well as our work with AIATSIS we hope this formal partnership allows us to help further connect our two cities as well as expanding research and innovation."
Dr Robyn McKenzie intends to spend three months at the Menzies Australia Institute. Her research projects will focus on Indigenous string figures with reference to the British Museum's collection of mounted figures. She'll also progress her research into distributed collections of Indigenous stone artefacts by drawing comparisons to the Portable Antiquities Scheme in the UK.
"The Fellowship provides access not just to museum collections and archives, but also the view from the other side, if you like," said Dr Robyn McKenzie, "I am looking forward to the opportunities the Fellowship provides for presenting on my work to colleagues, and benchmarking or testing my research in this context."
Her fellowship will commence 1 February 2019.