24 November 2017
Outstanding achievements: King's Awards in Research and in Teaching
The King's Awards celebrate outstanding achievements of staff and alumni. The 2017 winners were selected by judging panels chaired by the President & Principal, Professor Edward Byrne, and presented with their awards at a ceremony on November 22.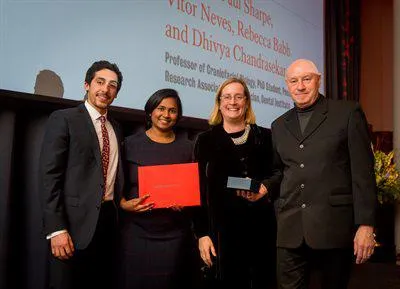 The Dental Institute would like to offer our warmest congratulations to Professor Paul Sharpe and his team on winning Research Project of the Year, and to Dr Flora Smyth Zahra on her Teaching Excellence Award.
The research project of the year, from the Centre for Craniofacial and Regenerative Biology team, describes a new method of stimulating the natural process of renewal of dental tissues and was developed by research group members including PhD students Vitor Neves and Rebecca Babb, and lab technician Dhivya Chandrasekaran, led by Centre Director, Professor Paul Sharpe. 

The winning project demonstrated a way to stimulate the stem cells contained in the pulp of teeth to generate new dentine – a significant mineralised component of the tooth - in large cavities. This proof of principle research potentially paves the way for alternative clinical procedures to restore damaged teeth and thereby reduce the need for fillings. This novel, biological approach to repair might be expected to be an improvement of current procedures which can be prone to infections and frequently require replacement.
The Teaching Excellence Award recognises an outstanding contribution to teaching and learning at King's. Dr Flora Smyth Zahra's sustained excellence and pastoral care, her continued efforts to support and collaborate with students and her strong commitment to promoting innovation in clinical education through interdisciplinary training stood out amongst many impressive nominations. Our students and colleagues describe Dr Flora Smyth Zahra as "a catalyst for pioneering studies and innovative clinical teaching, and an inspiration, encouraging all to follow their passions."
Many congratulations again to our winners. You can see the full list of winners on the King's Awards web page.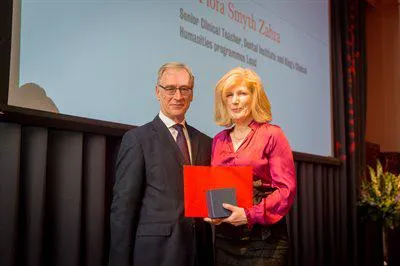 In this story