01 June 2015
Oxford Scholarship for Dr Richard Howells
Reader in Culture, Media and Creative Industries, Dr Richard Howells has been awarded a Visiting Scholarship at St John's College, University of Oxford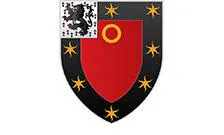 St John's College, University of Oxford
Reader in Culture, Media and Creative Industries, Dr Richard Howells has been awarded a Visiting Scholarship at St John's College, University of Oxford. 
The award was made on the basis of his research and publications, and will be held over the summer, 2015.
Dr Howells will use the time to research and write a chapter on visual culture which he has been commissioned to provide for a book on methodologies to be published in the Wiley/Blackwell Companions to Art History series.
In this story