11 December 2019
Panelists from across the globe joined at King's for NATO @ 70, Past and Present conference.
Sir Michael Howard Centre hosts NATO@70 Conference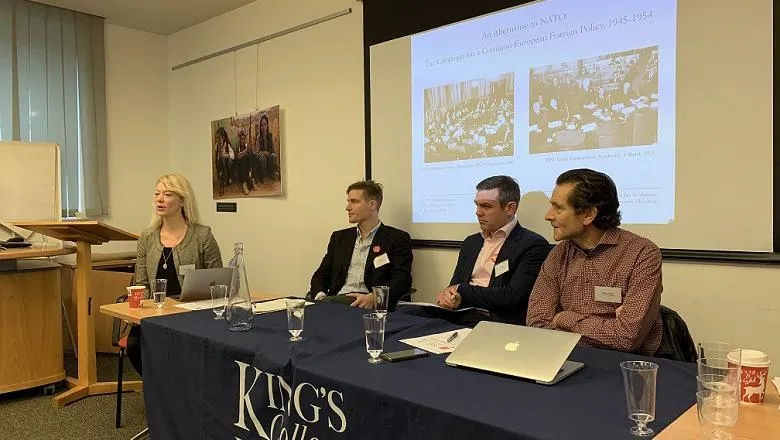 Panelists
On December 6, 2019 the Sir Michael Howard Centre and the Engelsberg Programme for Applied History, Grand Strategy and Geopolitics hosted a one-day conference, "NATO: Past and Present." Co-organised with Cardiff University's Centre for Conflict, Security and Societies and the Wilson Centre's Nuclear Proliferation International History Project, the event brought together leading scholars of NATO from Europe, Canada, and the United States to evaluate the balance sheet of the alliance's 70 year-history.
Conference participants discussed NATO's past and ongoing challenges over 5 panels, including frictions among member states, the nexus between values and geopolitics, threat assessments, out-of-area operations, and the lessons of enlargement.
The day long event concluded with a book launch by Tim Sayle, University of Toronto for his publication 'Enduring Alliance: A History of NATO and the post-war Global Order'. Discussions then continued over a three course Christmas meal at Bryn Williams, Somerset House.