19 October 2017
People need to get out of the office to be innovative, research reveals
Feedback on new business ideas should be sought outside company walls, research from King's Business School and the University of Amsterdam has found, but it's useless without the time to act on it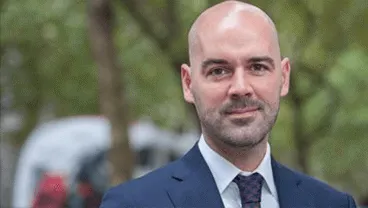 Frederik Anseel (King's Business School): People need to get out of the office to be innovative, research reveals
Feedback on new business ideas should be sought outside company walls, research from King's Business School and the University of Amsterdam has found, but it's useless without the time to act on it. Managers who demand constant action from their teams therefore prevent new ideas from being generated and implemented.
Professors Roy Sijbom and Frederik Anseel found that feedback needs to come from diverse sources so that differing viewpoints lead to new perspectives. However, for the feedback to spark true creativity, employees must work under adaptable performance standards and have the time to digest fresh suggestions.
The study looked at two different environments; over 1,000 people working in consultancy and almost 200 in healthcare. Exactly the same patterns emerged in both.
"People need to get out of the office and seek feedback from the likes of friends, family, customers and suppliers on their ideas, but that alone is not enough. They need time to consider and reflect," says Anseel.
"It's not just for entrepreneurs, but for anyone who wants to be innovative. The same way that entrepreneurs must engage with their potential customer base as quickly as possible to test their ideas, mature companies must call on the innovative potential of all their employees. By getting out of their environments, and without time pressures, feedback can be fully utilised."
The researchers suggest that companies could use feedback workshops to encourage employees to reflect and equip them with strategies on how to incorporate feedback into their daily work. Managers should also motivate their employees to cultivate relationships with potential feedback sources both within and outside the organisation, as well as providing the vital time to process any opinions obtained.
These findings were published in Journal of Organisational Behaviour.