08 March 2019
Pioneering pain research leads to landmark deal
King's signs agreement with MSD, paving the way for potential new pain medications.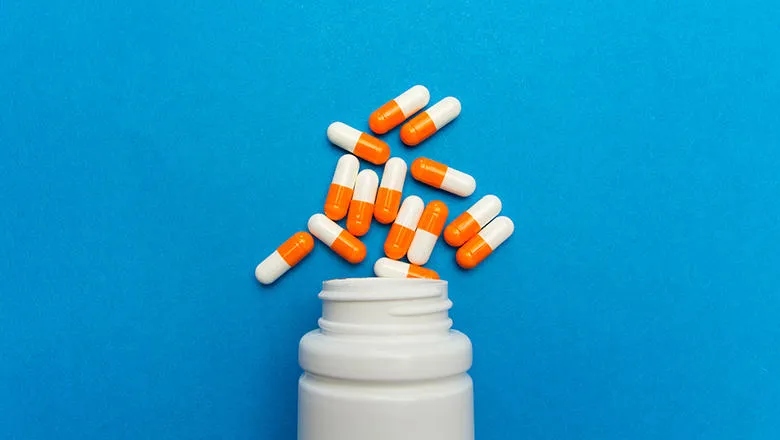 King's College London and Wellcome today announce an agreement with the pharmaceutical company MSD (tradename of Merck & Co., Inc., Kenilworth, NJ, USA). The collaboration and licence deal, made possible by the pioneering work of Professor Peter McNaughton from the Institute of Psychiatry, Psychology & Neuroscience (IoPPN) at King's, could lead to a new class of pain medications.
New medications for managing chronic pain are urgently needed. Current pain drugs are effective at relieving short-term pain but are much less effective for ongoing chronic pain and there is a risk of side-effects when taken at high doses over time. Chronic neuropathic pain, which is caused by nerve damage from traumatic injury or illness, is a particular problem and there are no truly effective treatment options. As many as one in four people with diabetes suffers from neuropathic pain.
Professor McNaughton's lab in the Wolfson Centre for Age-Related Diseases at the IoPPN has uncovered a fundamental biological mechanism underlying neuropathic pain, building on his 2011 discovery, while at the University of Cambridge, that identified the importance of the protein HCN2 in chronic pain. HCN2 can cause a continuous sensation of pain through the initiation of electrical signals in pain-sensitive nerve fibres, and research at King's has shown that blocking the activity of HCN2 in animal models can deliver effective pain relief without side effects.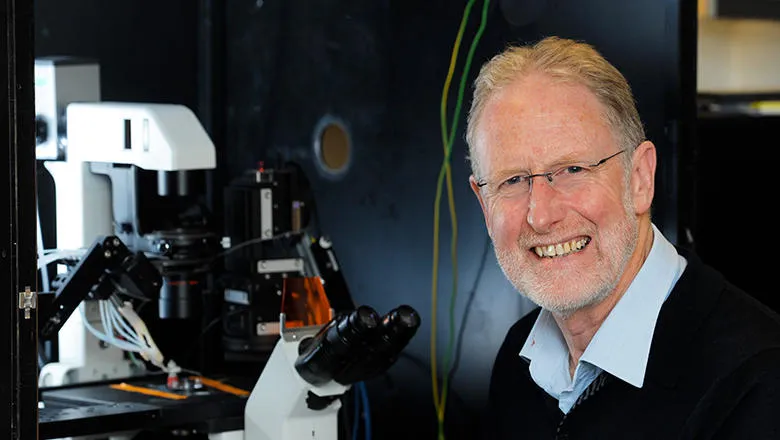 (Professor Peter McNaughton)
Under the agreement, negotiated by King's IP & Licensing team and Wellcome's Innovations team, King's and Wellcome are eligible to receive up to $340 million (£263 million) in development and sales milestones, as well as royalties if a drug comes to market. MSD will be responsible for conducting lead optimisation, preclinical development and clinical trials. MSD will also provide funding to the McNaughton lab for further research on the biological mechanisms of pain. Since 2012, Wellcome has provided £4.5m in funding to develop Professor McNaughton's work towards candidate drug compounds for blocking HCN2.
Professor McNaughton says: 'Chronic pain has a devastating effect on people's lives. Most pain drugs have been developed from traditional remedies or by repurposing existing medications and in general are not very effective at controlling chronic pain. By targeting the molecular causes of pain we have developed new molecules that we believe can avoid the major side-effects that come with current painkillers.'
Professor Sir Robert Lechler, Senior Vice President/Provost (Health) at King's and Executive Director of King's Health Partners says: 'Moving research beyond the lab requires collaboration and determination to translate discoveries into meaningful outcomes. The deal with MSD gives our research the best chance of being translated into medications that will have a real impact on patient's lives. We are particularly pleased that King's researchers will continue to collaborate with MSD on developing solutions for chronic pain, an area of huge unmet clinical need.'
Dr Daniel Gill, from Wellcome, said: 'Professor McNaughton's discovery that HCN2 plays an important role in how we feel pain opened a new avenue for treatments and we're delighted that this Wellcome-funded work has reached the next stage of its development. We hope that bringing together world-leading pain researchers with the pharmaceutical company MSD, who have an excellent track record for bringing innovative new treatments to patients, will be a turning point in tackling chronic pain.'