06 November 2018
Computer games and a summer birthday could damage sight
According to a new study published today in the British Journal of Ophthalmology, scientists from King's have found that time spent playing computer games and being born in the summer are both linked to an increased risk of developing short or near sightedness (myopia) in childhood.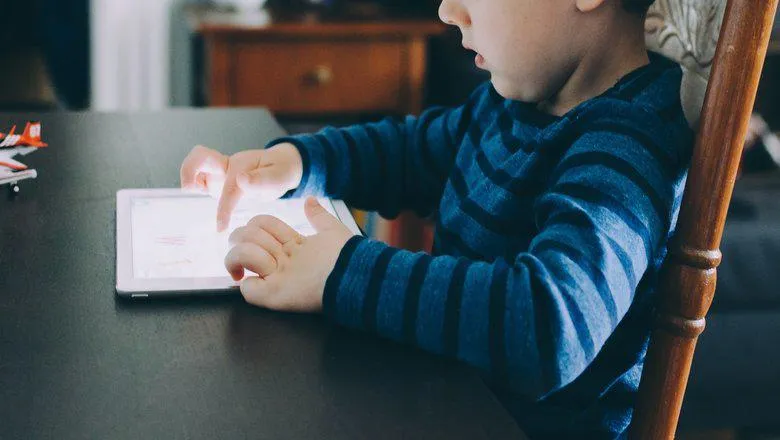 Computer games
Myopia is a refractive error, meaning that the eye can't focus light properly. The result is that close objects look clear but distant ones appear blurred. It can be corrected with prescription glasses, laser surgery or contact lenses, but the condition is linked to visual impairment and sight loss in later life. It is also becoming increasingly common, rising to an estimated 4.8 billion people worldwide by 2050 from 1.9 billion in 2010.
Lead author Dr Katie Williams, Ophthalmology Clinical Research Fellow at King's said: "Although genetics are thought to play a part, we don't think that they alone can explain why the number of people with myopia is rising so quickly.
"The more we explore the life course of health, the more important non-genetic factors are found to be. Given the rapid development of the eyes in infancy and childhood, we wanted to understand whether variations in children's lifestyle in this critical period might have an effect."   
The team studied 1,991 twins all born between 1994 and 1996 in the UK. Opticians provided records to show whether the participants were myopic or not and researchers analysed behavioural, demographic and educational factors between the ages of two and sixteen. Overall one in four (26%) of the twins was short-sighted and the average age at which children with myopia started wearing glasses to correct the condition was eleven.
The factors found to be most strongly associated with the development of myopia were maternal educational attainment, hours spent playing computer games and being born during the summer.
The authors suggest that hours spent playing computer games may not just be linked to close working but also to less time outdoors - a factor previously found to increase myopia risk.
They also suggest that children born in the summer in the UK start school earlier so start close working at a younger age. This could speed up eye growth which is thought to be responsible for short-sightedness.
Conversely, fertility treatment seemed to afford protection against being short-sighted and was associated with a 25-30 per cent reduced risk. As this has never been found before, the authors want to replicate the results before drawing conclusions but speculate that as children born because of fertility treatment are often smaller, they may have a slight developmental delay which could account for shorter eye length and less myopia.
Professor Chris Hammond, Frost Chair of Ophthalmology and Head of Academic Ophthalmology at King's, said: "This is an observational study, so although we can say with confidence that there are correlations between the likelihood of developing myopia and several environmental factors, we cannot say yet that one causes the other. In truth, it is likely that both genetic and non-genetic factors play a role. Bigger studies are needed to better explain how the two interact."