19 May 2020
The Policy and Organizational Response to COVID-19 in the United Kingdom
Ewan Ferlie, Professor of Public Services Management
Five questions we should ask to be better prepared in the future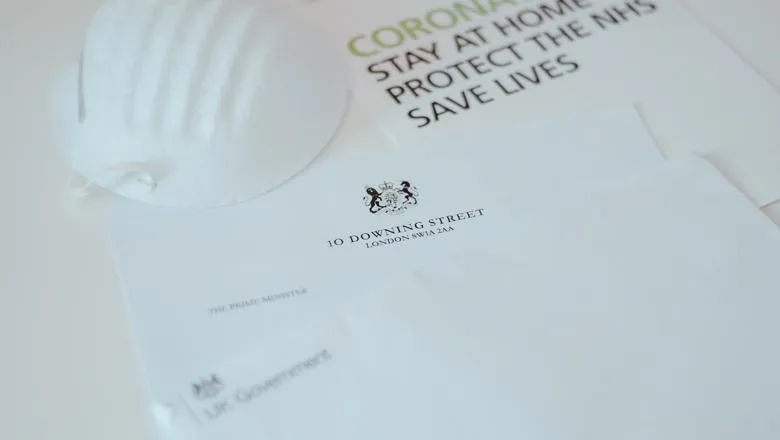 Photo courtesy of Hello I'm Nik on Unsplash.
The UK has the highest number of deaths from COVID-19 in Europe (at the time of writing), many more than Germany and more than Italy and Spain, despite the peak of the epidemic occurring somewhat later here. This lag potentially gave the UK's health policy system time to learn and adjust, but it appears that it did not, or at least not radically enough.
In terms of a declared strategy for COVID-19, a key early text is the March 2020 COVID-19 action plan endorsed by the four competent governments in England, Scotland, Wales and Northern Ireland (Dept of Health and Social Care et al 2020). The plan sets out the initial 'contain, delay, and mitigate' approach, while being committed to using research throughout to inform policy. However, this initial action plan turned out not to address many issues that subsequently became critical; the slow move to mass testing, the difficulties in providing Personal Protective Equipment, the many infections in social care homes, a lack of ICU beds and associated staffing.
At least in the public domain, there does not appear to have been any strategic plan with better developed consideration of the finance, beds and staffing needed. Instead, there were ad hoc developments over the next months, such as the later action plan for adult social care (April 2020) (Dept of Health and Social Care, 2020), as the situation worsened.
Health policy is a devolved matter, and there are recent signs of variation in approach, with Scotland and Wales being more reluctant to relax restrictions on movement than England, so any final assessment of the COVID-19 response will need to take variations into consideration. There may well be a committee of enquiry in due course which can look at wider issues of political leadership and other factors, but it is also instructive to consider five specific policy and organizational questions about the UK's early response to the pandemic.
Were there warnings and were they ignored?
The dangers of a global flu like epidemic had been signalled as a major national risk on the government national risk register (Cabinet Office, 2017), along with emergent and new zoonotic diseases that spread from animals to humans. There are reports that contingency exercises for responding to a flu epidemic (Operation Cygnus) had been undertaken a couple of years ago. Was this this case and if so, were the implications of these clear alerts considered fully? More broadly, how well do these 'off line' risk identification and management systems interface with embedded operational management and provision?
Is the overall policy and organizational framework for epidemic management clear and coherent?
Such a complex and crisis-driven policy arena might be thought to be very different from the more bounded management of day to day health services down the line from NHS England. Is the organizational field complex and fragmented? The Department of Health and Social Care sets overall directions but co exists with other bodies. Public Health England is an executive agency of the Department. It has devolved operational autonomy but the department should set strategic direction and monitor its delivery capacity. But how do they two bodies coordinate in practice? Has there been a too drastic a thinning out of middle level policy capacity (Hood and Dixon, 2016) with post 2010 manpower reductions within the department itself? How does coordination take place with other key bodies such as the NHS Executive and the two regulators (NHS Improvement and the Care Quality Commission?)
What is the legacy of austerity and of sustained pressures on NHS spending and capacity?
The number of ICU beds in the UK is much lower than in Germany, for instance. It appears this 'lean and mean' NHS model can produce extreme pressure on bed occupancy. This lack of margin means the system then lacks the resilience needed in a crisis. Although many NHS Trusts successfully managed to expand their ICU capacity at the last minute to avoid being overwhelmed, this was at the cost of providing less non COVID-19 related health care (including cancer care), with major negative effects on the health of the wider population.
What is the relationship between the health and social care sectors?
The Department of Health was renamed as the Department of Health and Social Care a couple of years ago and this rebadging appeared as a positive sign of better integration. Yet in reality it appears not much has changed on the ground: social care has bitterly complained that it remained a forgotten sector. Not only have care homes been major sites for the virus but there have also been media reports of poor integration between hospitals and care homes, resulting in, for example, badly considered discharges. Care homes have reported major difficulties in getting access to testing and PPE. This long standing and unresolved failure of coordinate re-emerged yet again during this epidemic.
Has local government been sufficiently involved?
Local government now has an important role in the local public health function, yet the provision of testing, for example, has been highly centralised and also outsourced. Should the local government public health function be more involved in any expanded testing programme and also in wider efforts in community mobilization?
These five policy and organizational questions need to be fully debated and considered to learn lessons, should there be a next time.
References
Cabinet Office (2017) 'National Risk Register of Civil Emergencies' London: Cabinet Office
Department of Health and Social Care, Department of Health Northern Ireland, Scottish Government and Welsh Government (2020) 'Cogov Action Plan', London: Department of Health and Social Care
Department of Health and Social Care (2020) 'Our Action Plan for Adult Social Care' London: Dept of Health and Social Care
Hood, C. and Dixon. R (2016) 'A Government That Worked Better and Costs Less?' Oxford: Oxford University Press
In this story