29 June 2020
'Politics of heredity' was at heart of campaign to leave EU
The cultural politics of heredity and ancestral right were 'revived and renewed' by the Vote Leave campaign as they sought to get Britain out of the EU, a new paper has argued.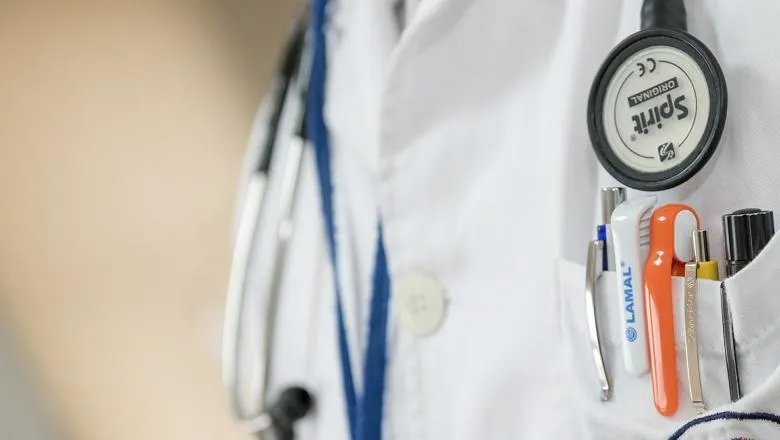 The cultural politics of heredity and ancestral right were 'revived and renewed' by the Vote Leave campaign
Strategists for Vote Leave placed the NHS at the heart of their campaign in 2016, a move which saw arguments about leaving the EU 'congealed' with race, entitlement, and empire – leading, ultimately, to Brexit.
The argument is put forward by Dr John Narayan, from the Department of European and International Studies, in a new paper, Brexit as heredity redux: Imperialism, biomedicine and the NHS in Britain, co-authored with Des Fitzgerald, Amy Hinterberger, and Ros Williams.
In the paper, the academics examine why the NHS was placed at the heart of the Vote Leave campaign and how debates about sovereignty, which became a big feature of the campaign to leave the EU, became a debate about belonging and about biological communities bound by a shared concern for their own vitality and inherited entitlements.
The report notes: "We propose re-thinking Brexit through the concept of heredity. Heredity is an expansive concept, with significant juridical, biomedical and sociological force.
"A focus on the cultural politics of heredity, which makes the weight of these multiple associations of the concept explicit, thus allows us to trace the entanglements of empire and ancestry that are congealed within the Brexit vote and its aftermath.
"In particular, it allows us to show how the figurative centrality of the NHS in the Leave campaign marked a vital meeting-point between, on the one hand, the gradual restructuring of health and biomedicine in Britain around genetic logics of ancestry and heredity, and, on the other, an image of the state and its welfare system that relies on imperial tropes of national and racial inheritance.
"We argue that Brexit offered a moment to observe and account for a renewed and revitalised cultural politics of heredity, which foregrounded the intertwinement of (among other things) biology and law within a new era of ethno-nationalist state projects."
You can read the full paper here.
In this story