02 May 2023
Pre-doctoral Success Story: Aditya Polisetty
Find out more about the pre-doctoral experience at the Qatar Centre for Global Banking and Finance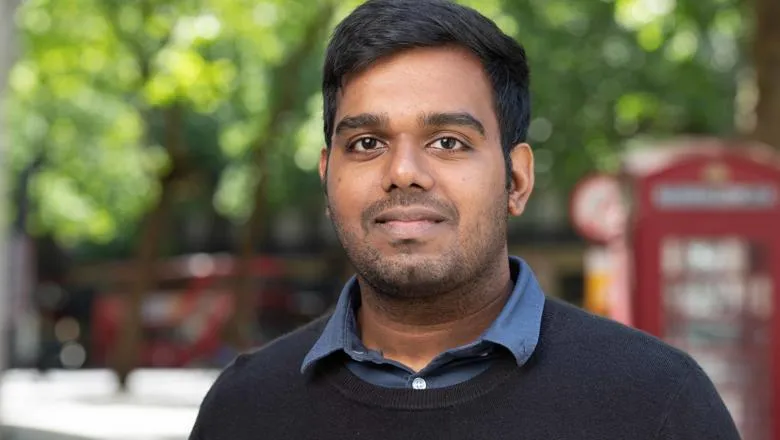 Aditya Polisetty is a pre-doctoral researcher at the Qatar Centre for Global Banking & Finance at King's Business School. His research interests lie in quantitative and empirical macro-finance. He is interested in topics on monetary policy, banking, household finance and systemic risk. He was offered a PhD in Finance at Imperial College London.
Below, he shares his experience at King's Business School, his motivations and his advice for future postgraduate research students:
What motivated you to do a pre-doc/PhD and what were you doing before? Where and what did you study?
I am interested in questions in monetary policy, household finance, banking, and financial stability, and how these questions can be answered using big data and advances in macroeconomic modelling.
To pursue these interests, I studied for postgraduate degrees in economics at the University of Warwick (courses in macroeconomics, microeconomics, advanced econometrics, financial economics, and a thesis on regime-switching frameworks in estimating fiscal multipliers in the US) and applied maths at Heriot-Watt University (courses in real, functional, and complex analysis, differential equations, and numerical analysis).
My education helped me gain a strong foundation in macroeconomics, finance and mathematics that will help me embark on a research career in macroeconomics and finance. Prior to joining the Qatar Centre, I worked as a part-time research assistant in economics at the University of Edinburgh, London Business School, and Imperial College London.
Why did you choose the Qatar Centre for Global Banking & Finance?
After my postgraduate study I wanted to work at a research centre focussed on monetary economics and financial stability, and I thought the Qatar Centre would be a great place to start my research career. The centre works primarily on rethinking central bank mandates and policy frameworks, understanding new and emerging threats to economic stability, and developing new techniques for forecasting.
I chose to work here to also benefit from working closely with researchers like Professor David Aikman and Dr Rhys Bidder at the centre who have extensive central banking experience. The centre's location also allowed me to attend seminars in macroeconomics and finance at various universities in London and connect with senior researchers, pre-docs, and PhD students in economics and finance.
How has your time at the Qatar Centre for Global Banking & Finance helped you? How did it influence your thinking?
The pre-doc role at the research centre really gave me excellent training in essential skills in research and helped me narrow down on my areas of interests. My role at the centre helped me immensely in building skills in data analysis, programming and gave me a very good introduction to research in macroprudential policy and decentralised finance.
I spent a good portion of my time here on projects in decentralised finance, central bank digital currencies and financial stability. This exposure helped me familiarise myself with the important policy questions in these fields and the cutting-edge work being done by researchers across the world and at the centre.
The centre does a very good job of organising research seminars in its core areas with participants from prestigious universities and institutions around the world. This helped me keep up with new advances in my field. The annual conferences were a great opportunity for young researchers like me to connect with leading researchers.
My time here has instilled an interest in policy issues in macroeconomics and finance and has honed valuable research skills in me.
What advice would you give to those looking to study for a PhD in your subject?
I would strongly recommend anyone looking to study for a PhD to invest time in working as a pre-doc at a research centre that focuses on their areas of interest. For a person with interests like mine, working closely with Professor Aikman and Dr Bidder would be excellent pre-doctoral training.
The researchers at the Qatar Centre for Global Banking & Finance and King's Business School have vast experience in central banking, macroeconomics, time-series econometrics, and finance, and are interested in providing the support and training a pre-doc would need.
I would suggest actively participating in research seminars at the centre and lunch seminars organised for PhD students. The centre also gives pre-docs the opportunity to work with other faculty at the King's Business School as well and I would strongly recommend working with researchers whose work is closely aligned with your interests to gain more experience with new datasets and skills.
In this story