08 November 2022
Prestigious industry award for PhD candidate
A PhD candidate from King's College London picked up a prestigious award for his research on data portability.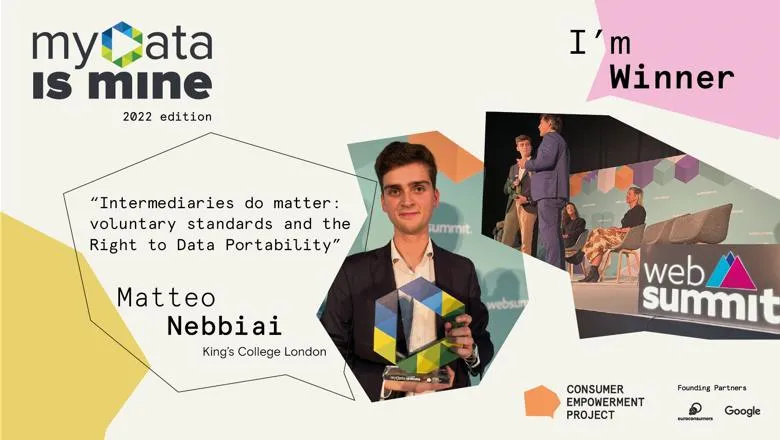 Matteo Nebbiai, who is based in the Department of Political Economy, was judged the winner of the My Data is Mine Award, which recognises outstanding contributions by young scholars to data privacy in Europe.
Matteo received his award at the annual Web Summit technology conference held in Lisbon on 3 November. The award is backed by Google and Euroconsumers through the Consumer Empowerment Project.
Entrants for this year's award were asked to submit a piece of original research. Matteo's paper, Intermediaries do matter: voluntary standards and the Right to Data Portability, examined an understudied aspect of the application of the right to data portability, introducing a framework to analyse empirically the voluntary data portability standards adopted by various data controllers.
Matteo's wider research interests are focussed on the impact of transnational private regulation on digital policies, especially concerning data sharing and data protection standards.
You can read Matteo's submission in full here.
In this story