21 September 2015
Prof. David Carpenter on the Magna Carta Trail
Prof. Carpenter plays key role in Magna Carta anniversary celebrations.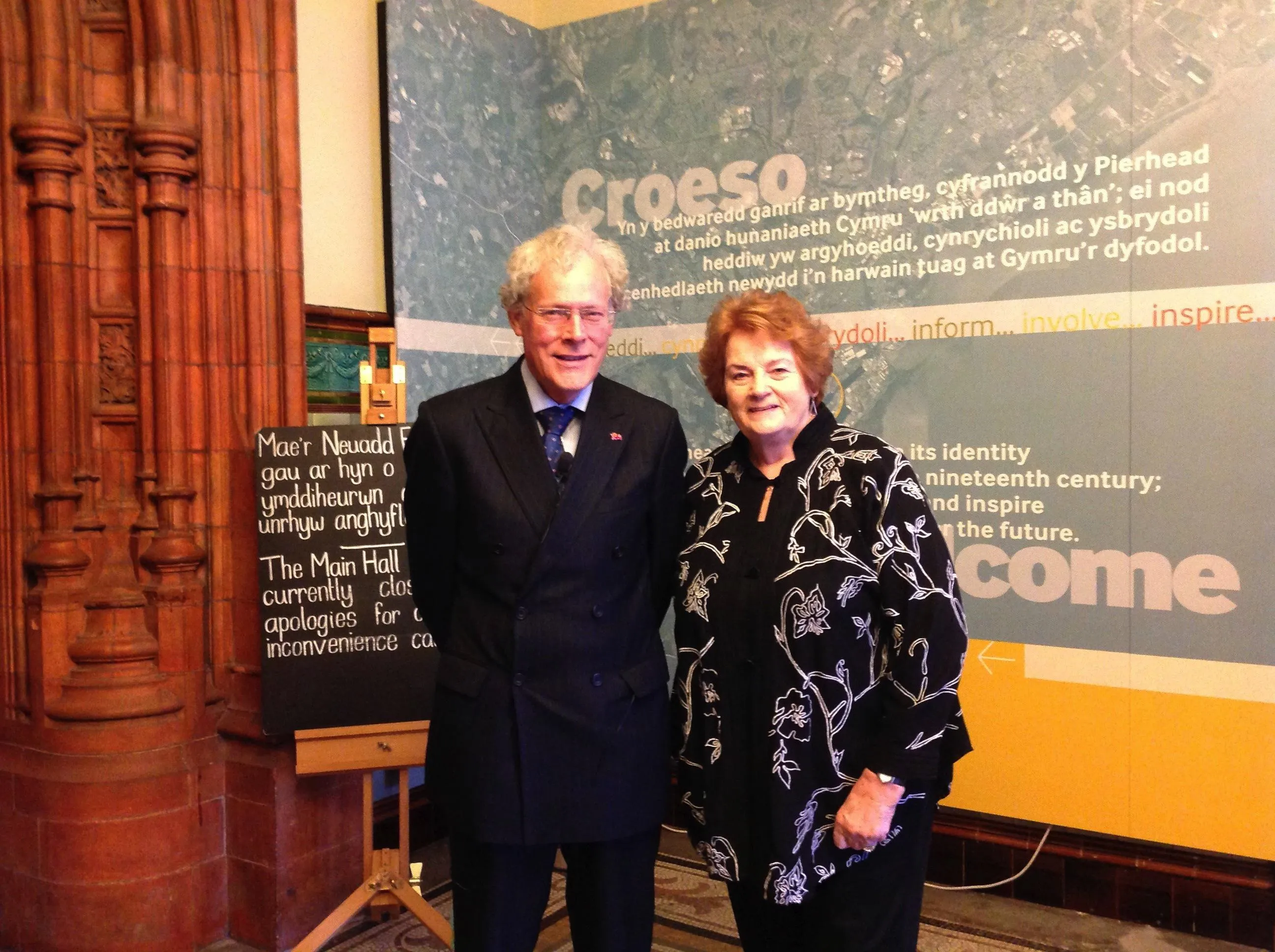 Professor David Carpenter with Dame Rosemary Butler in Wales.
A King's College London Professor of Medieval History, is on the trail of the Magna Carta in the 800th anniversary year of its writing in 1215 in the meadow of Runnymeade. Today, the Great Charter, to use its English name, has become the most famous document in world constitutional history.
At the start of this year Professor David Carpenter (pictured with Dame Rosemary Butler), published a major new book Magna Carta in the Penguin Classics series. It has been described as 'a landmark in Magna Carta studies'. He has been on the Speaker's Advisory Committee advising parliament how to celebrate both the 800th anniversary of Magna Carta and the 750th anniversary of the parliament of 1265. Throughout the year Professor Carpenter also made numerous appearances on TV and radio, and talks throughout Britain (including at the Welsh National Assembly) and recently returned from Beijing where he was attending a conference organized jointly by Peking University and the Institute of Historical Research in London. In October he took part in a panel discussion on the Magna Carta at New York University Abu Dhabi.
Professor Carpenter comments, 'The events of this year, in which academic historians have played a leading part, have, I hope, furthered understanding of Magna Carta and broadcast to a wide audience its fundamental importance in affirming the rule of law.'  
For the celebrations this year and associated material, see the website of the Magna Carta 800th anniversary committee: http://magnacarta800th.com
Treason? The trial of the Magna Carta barons:
In this story