25 February 2022
Professor David Mosey presented with Clare Edwards Award
Professor David Mosey, whose most recent work on collaborative construction has had a significant impact on the industry at home and abroad, has been presented with the 2021 Clare Edwards Award.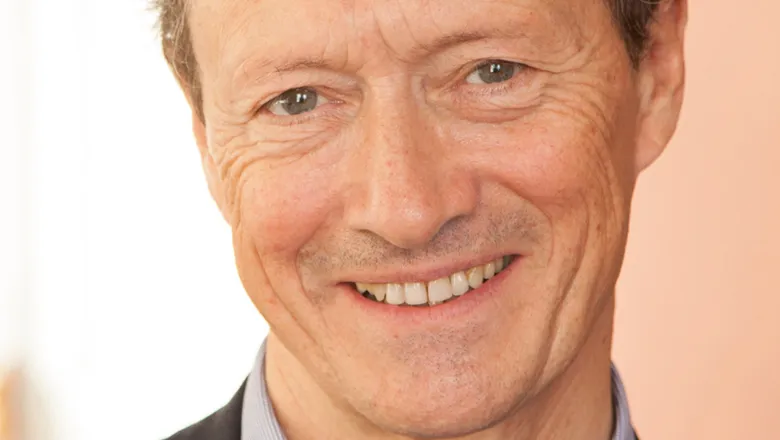 Professor David Mosey
The Clare Edwards Award, sponsored by the Technology and Construction Solicitors' Association (TECSA), is given to an "exceptional candidate… demonstrating professional excellence and making an outstanding contribution to the legal profession serving the construction and infrastructure industry."
Professor David Mosey said: "It was a great privilege to receive the 2021 Clare Edwards Award from the Technology and Construction Solicitors' Association and the Contractors Legal Group. I am very grateful for this recognition of 22 years' work on developing collaborative contracts that improve value and reduce risks. Following the Grenfell Tower disaster, and with increasing awareness of climate change, well-structured collaboration is essential if we are to improve building safety and to meet Net Zero Carbon targets."
Simon Tolson, Honorary President, TECSA, said: "This award is in recognition of David's huge contribution to collaboration and partnering contracts, his refreshing and now established approach to construction procurement, including recent work on framework contracts and action plans to help the journey to meet Net Zero Carbon targets."
Prior to joining King's Centre of Construction Law and Dispute Resolution, David Mosey spent 33 years as a specialist construction lawyer, including over 20 years as Head of Projects and Construction at solicitors Trowers and Hamlins LLP. He has been looking at ways to promote collaboration, and encourage a longer-term approach, since the mid-nineties.
On joining King's in 2013, Mosey began developing the Framework Alliance Contract (FAC-1), published in 2016. Designed for use in any common law or civil law jurisdiction, it has been endorsed by Crown Commercial Services, the Construction Industry Council and Constructing Excellence. To date, it has been used to procure an estimated £90bn worth of works in social housing, schools, highways and public buildings.
Professor Mosey was part of the team that drafted the Government's Construction Playbook, published in December 2020. His own independent analysis of the components required to deliver a gold standard procurement framework, Constructing the Gold Standard, was published by the Cabinet Office in December 2021.
The Clare Edwards Award is given in the memory of Clare Edwards, a solicitor and member of TECSA, who sadly died in 2004, aged 40. Her final position was as Legal Director of the Construction Confederation.
Previous recipients of the award include Her Honour Frances Kirkham CBE, The Hon. Mr Justice Akenhead, and Lord Dyson MR.
In this story