21 January 2020
Professor Eva Lomnicka awarded QC Honoris Causa
We are delighted that Professor Eva Lomnicka has been awarded the title of Queen's Counsel Honoris Causa, or honorary QC, by Her Majesty The Queen.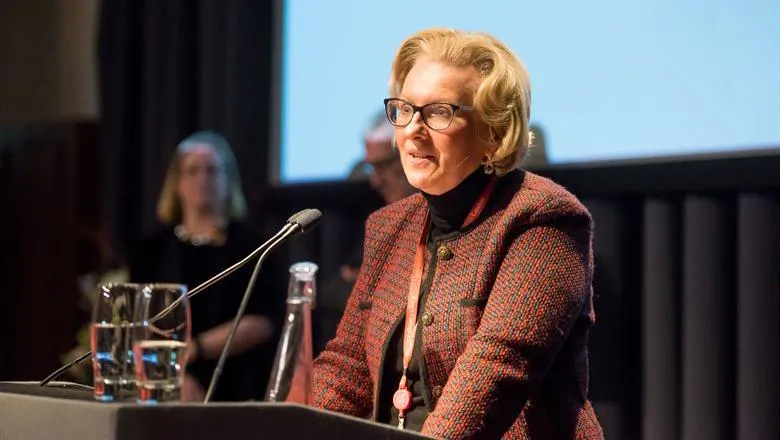 These exceptional appointments recognise those in the profession who have made a major contribution to the law of England and Wales outside practice in the courts. Professor Lomnicka is one of ten individuals to receive this recognition this year.
Professor Lomnicka, who specialises in consumer credit and financial services law, has written and contributed to numerous articles and books on the topic, with her work routinely cited and referred to with approval by courts. She has also played a leading role in reviewing and developing law, and her involvement in the then Department of Trade and Industry's 'Consumer Credit Steering Group' lead to the overhaul of consumer credit laws, implemented in the Consumer Credit Act 2006. She has taught law at King's for over forty years, joining as a lecturer in 1975.  
Professor Lomnicka will be formally appointed the title at a ceremony in Westminster Hall on March 16 2020.
Speaking on her appointment, Professor Lomnicka said:
"It is a great honour to join my colleagues Professors Richard Whish, Robert Blackburn and Jonathan Harris in receiving this award.  The fact a number of us in the Law School have been made honoris causa QCs demonstrates the School nurtures and provides a great supportive environment for those who seek to contribute to the development and understanding of the law through their scholarship."
In this story