22 March 2022
Professor Evelyn Welch appointed Vice-Chancellor of the University of Bristol
Professor Evelyn Welch has today been announced as Vice-Chancellor and President of the University of Bristol from September 2022.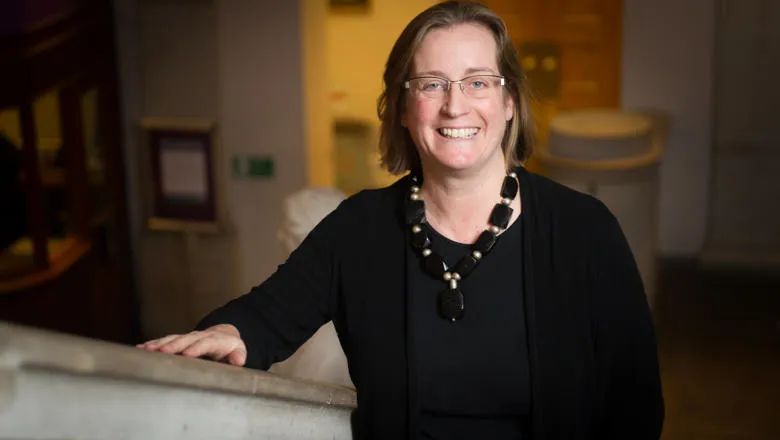 Currently Senior Vice President (Service, People & Planning), Evelyn's distinguished career at King's began in 2013. Her notable achievements in that time include the creation of King's Business School and the relaunch of the School of Engineering. Most recently, she spearheaded a new strategic relationship with the Courtauld Institute of Art to provide further opportunities for joint working through new academic and educational collaboration.
Throughout her leadership at King's, there has been a strong emphasis on serving people and communities. As Provost (Arts & Sciences) Evelyn led crucial investment programmes to benefit students and staff, including the development of the Bush House buildings and the Quad engineering building.
An esteemed academic specialising in the renaissance, Evelyn has also led a range of major research programmes during her time at King's. This includes a £1m+, five-year research project funded by a Wellcome Trust Senior Investigator Award for a major project on 'Renaissance Skin', culminating in an acclaimed public exhibition on the Strand, 'Visible Skin: Rediscovering the Renaissance through Black Portraiture'.
Professor Shitij Kapur, President & Principal of King's College London said: "Many congratulations to Professor Welch on her fantastic new appointment.
"Evelyn has given so much and so selflessly to King's. Our institutional wide focus on culture, inclusion and diversity has been shaped by Evelyn's unique perspective and authentic values-based leadership and her support and wisdom has been central to the university's leadership.
"My heartfelt thanks to Evelyn for the service she has provided to King's and we wish her all the best for her new appointment in September."
In this story