06 August 2020
Professor Roger Williams, CBE, 1931 - 2020
Tribute to Professor Roger Williams, Director of the Institute of Hepatology and Foundation for Liver Research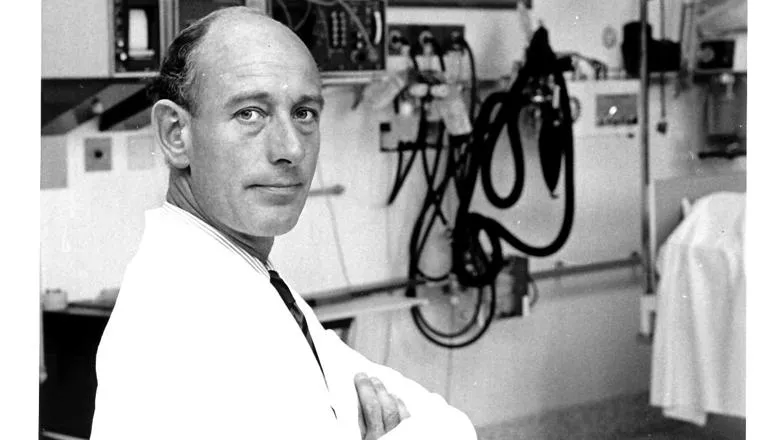 Professor Roger Williams
Professor Roger Williams, Director of the Institute of Hepatology and Foundation for Liver Research passed away on 26th July. Widely recognised as a leader in his field, he established the world-renowned Institute of Liver Studies at King's College Hospital (KCH) in the 1960s and was Director of the Institute of Hepatology at UCL between 1994-2016. More recently he relocated the Institute of Hepatology back to the King's Denmark Hill campus in 2016.
Professor Edward Byrne, Principal and President of King's College London said 'I am deeply saddened to hear of Professor Williams' death. He was widely regarded as a leader in his field, contributing to our understanding of liver function and disease over a long career. Roger spent two significant periods of his career based with us at King's and he spent many years establishing us as the UK's major hepatology centre, before moving to UCL for a short period. We were very pleased to welcome him back when the Institute returned to King's a few years ago and my thoughts and deep sympathies are with his family.'
Professor Williams' clinical and research interests were in acute liver failure, liver transplantation and complications of cirrhosis and management of viral hepatitis. Over the course of his long career he was responsible for numerous innovations in patient care, perhaps one of the most significant being the first liver transplant carried out in the UK in 1968.
He was a Fellow of the Academy of Medical Sciences and had received many honorary fellowships, prizes and awards throughout his career. The Institute of Hepatology, of which he was Director, is funded by the charity he established in 1974, the Foundation for Liver Research, and it is affiliated to King's College London and KCH which is globally renowned for managing liver diseases of all causes and is currently running Europe's largest liver transplant programme.
Professor Sir Robert Lechler, Provost and Vice-President (Health) at King's said 'Roger was a great friend and colleague and he will be missed by many of us here at King's. It is through working in collaboration with clinicians like Roger and the Institute of Hepatology that we can turn our research into clinical practice to benefit patients on the ward. He gave his time generously to his patients, colleagues and students and I send my deepest condolences to his family at this sad time.'
Professor Richard Trembath, Executive Dean, Faculty of Life Sciences and Medicine said, 'In addition to the legion of research contributions Roger made over his long career, he was responsible for training several generations of leading Hepatologists, working around the world and to whom he remained a mentor and friend. On behalf of the Faculty, may I convey our most sincere condolences to his family, and his colleagues at the Institute.'
Professor Michael Malim, Head of the School of Immunology & Microbial Sciences said 'It has been a privilege and pleasure working with Roger and his Institute. His drive and commitment to the complete translational research pathway was inspirational, and his thoughtful support for the careers of the Institute's staff and students was deeply valued. Roger was a true visionary and scholar, yet always retained a healthy sense of humour. He will be sorely missed, and my thoughts are with his family, friends and colleagues at this very sad time.'
The thoughts and deepest sympathies of the King's community are with Professor Williams' family, work colleagues and friends.