06 December 2021
Professor Simon Gaunt FBA (1959-2021)
King's College London is saddened to learn of the death of Professor Simon Gaunt, former Dean of the Faculty of Arts and Humanities and Head of the Department of French.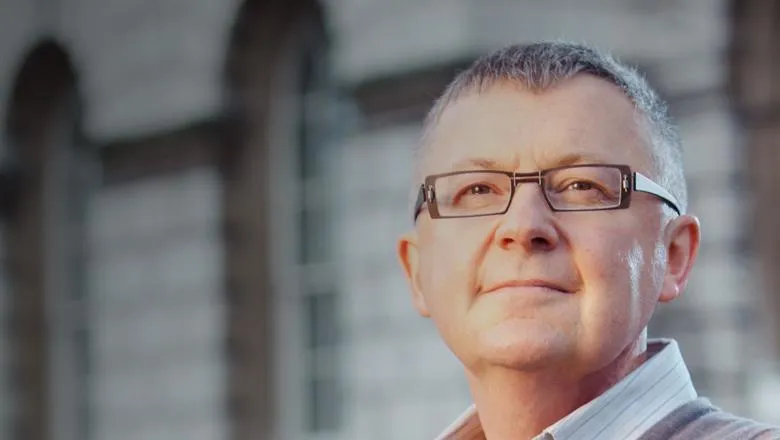 Professor Simon Gaunt
Simon completed his PhD at the University of Warwick, before taking up a research fellowship and then a lectureship at the University of Cambridge. He arrived at King's in 1998 as Professor of French Language and Literature, serving as Head of the Department of French between 1998 and 2004. In 2013 he became Head of the School of Arts & Humanities, equivalent to the present-day role of Dean of Faculty.
Simon had a world-leading reputation as a scholar. His many books ranged widely over medieval Occitan and Old French literature. As a literary critic his work was informed by a wide range of influences, reflecting the diversity and reach of his intellectual interests. These included feminist and queer theory, psychoanalysis, postcolonial approaches, Romance philology and linguistics.
In recent years, Simon had devoted much attention to the exploration of French as a transnational language in the Middle Ages, winning two major awards of funding to direct collaborative projects concerned with this topic. These projects were Medieval Francophone Literature Culture outside France, which was funded by the AHRC (2011-15), and The Values of French, which was funded by a European Research Council Advanced Grant (2015-21). Both these projects made signal contributions to scholarship, and indeed to public understanding beyond the academy: the Values of French project formed the basis of an Impact Case Study for REF2021.
Simon's distinguished contributions to his field saw him elected Fellow of the British Academy in 2018, one of the highest awards that can be bestowed on humanist scholars. He also received many other awards, including an Honorary Fellowship of St Catharine's College, Cambridge; and in 2015 he was made a Fellow of King's College (FKC). The award of FKC recognised Simon's scholarship, but also his service to King's. And indeed, Simon's career was marked throughout by a deep and generous commitment to his colleagues, his students, and to the academic profession more generally. He served as a member of a REF subpanel in 2013-14; although very ill, he served again in 2020-21. He was President of the Society for French Studies and a member of no fewer than nine journal editorial boards. He was a skilful, supportive and sympathetic supervisor of many PhD students, as well as being a brilliant teacher of undergraduates.
Across more than twenty years, Simon made a transformative contribution to academic life at King's College London. Colleagues will remember his vitality, his integrity, his intellectual ability, his kindness, and much else besides. He was an inspiration to a great many, and he will be sorely missed.
(Aug 2022 - The Department of French is now the Department of Languages, Literatures and Cultures)