07 January 2016
Professor Sir Richard Trainor PhD Scholarships for CMCI
Applications are now open for the Professor Sir Richard Trainor Scholarship scheme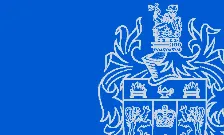 King's College London
Applications are now open for the Professor Sir Richard Trainor Scholarship scheme which was developed in response to an anonymous donation in acknowledgement of the Principal who left the College in 2014 after ten years. This scheme will fund up to 31 PhD scholarships over a 3 year period.
For the academic year 2016-17, one scholarship has been made available to an incoming PhD student in the Department of Culture, Media and Creative Industries at King's College London:
The scholarship will commence from October 2016 onwards and is open to new incoming PhD students only. For more information about postgraduate research funding and application guidance please visit the Student Funding page.
In this story