04 June 2020
Professor Ute Stephan contributes to Cherie Blair Foundation for Women global programme for women entrepreneurs
Scheme will help women entrepreneurs in low to middle income countries negotiate the impact of COVID-19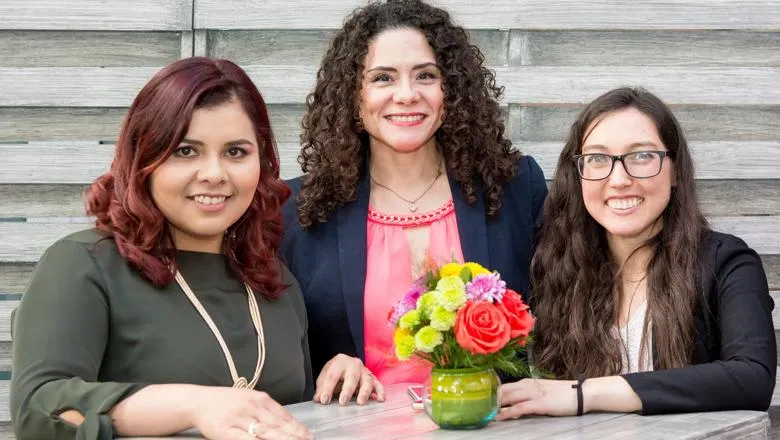 Ute Stephan, Professor of Entrepreneurship at King's Business School, has joined the Cherie Blair Foundation for Women's new programme providing free, online business resilience training to women entrepreneurs living in low and middle income countries worldwide.
According to research by the Foundation, 93% of women entrepreneurs in low to middle income countries have already been negatively impacted by COVID-19. Nearly half (44%) of those impacted have ceased operations temporarily and 3% have ceased operations permanently.
Says Professor Stephan, whose contribution focuses on personal wellbeing and managing stress: "entrepreneurs everywhere are being affected by COVID-19; for most demand for their services and products has collapsed and others scramble to buy necessary supplies and materials. But in low to middle income countries with less of a government safety net and less government support such as emergency loans and grants to businesses, the struggles of women-led businesses have particularly severe consequences for their families and for local economies."
"That's why I am so keen to use my expertise to equip women entrepreneurs to manage their stress to protect their mental well-being, helping them to be resilient and even find ways to innovate and continue to trade. We know that being an entrepreneur is more stressful for women than for men in the best of times. And, women everywhere suffer disproportionately from the COVID-19 pandemic as they are still seen as the primary caregivers. With added responsibilities for the wider family, often the community, and for a business on which their family's livelihood depends, the pandemic creates the perfect storm for many women entrepreneurs in low to middle income countries".
The online programme, available from 1 June, has been developed by the Cherie Blair Foundation for Women in association with CW (Cambridge Wireless) and Synergy Solutions, with contributions from Kings Business School on personal resilience and stress management, and from the business sector. It provides practical digital training with online tools.
If you are a woman entrepreneur in a low or middle income country, you can register for the programme via this link: https://cherieblairfoundation.org/business-resilience-programme/  
In this story