17 September 2018
Professors of Practice appointed in Modern Slavery and Intellectual Property Law
The School has appointed two Professors of Practice who will teach King's LLM students. Parosha Chandran is appointed as Professor of Practice in Modern Slavery Law and Frederick Mostert is appointed as Professor of Practice in Intellectual Property Law.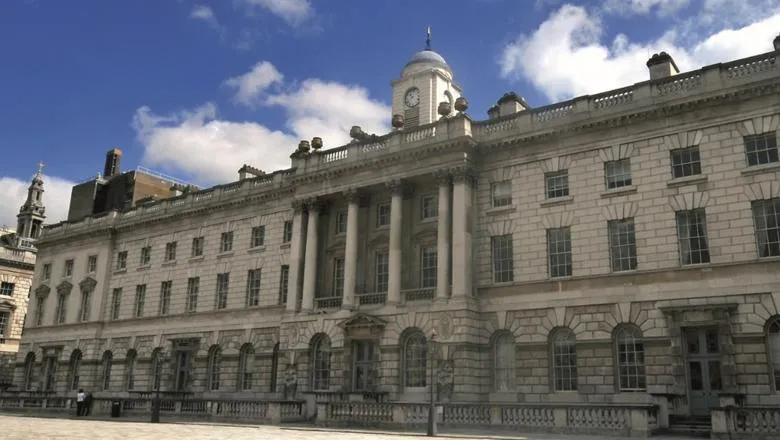 Somerset House
Parosha Chandran is appointed as Professor of Practice in Modern Slavery Law and will be teaching a module on the law and practice of modern slavery on the LLM from Spring 2019.  Frederick Mostert, currently Visiting Professor in the Law School, is appointed as Professor of Practice in Intellectual Property Law and will continue teaching global digital enforcement of intellectual property and a section of the international and comparative law of trademarks, also on the LLM.  
Parosha Chandran of One Pump Court Chambers is a human rights barrister, a specialist in modern slavery law and a world-leading expert on the law relating to human trafficking for the United Nations, the Council of Europe and Organization for Security and Co-operation in Europe (OSCE). She represents adult and child victims of modern slavery and human trafficking and has set critical legal trafficking precedents in the asylum, slavery, criminal non-punishment, civil and public law contexts. She has contributed to core international legal guidance on trafficking, provides judicial and legal training and has advised on domestic and international legislation including the Modern Slavery Act 2015. She has received many honours for her work including the Trafficking in Persons Hero Award 2015 which she received from John Kerry in Washington DC for her work in developing the rule of law on trafficking in the UK and abroad and for her 'unparalleled achievements in providing legal services to survivors of modern slavery'. She is Senior Legal Advisor to the UK Parliament's Modern Slavery Project, supporting Commonwealth States to improve their trafficking and modern slavery laws. She is a published author and the General Editor of the leading textbook, Human Trafficking Handbook: Recognising Trafficking and Modern-Day Slavery in the UK (LexisNexis, 2011).   
'I am deeply honoured to have been selected by King's for appointment as the first Professor of Modern Slavery Law', she said. 'This is an emerging field that needs the critical attention and drive of the some of the world's best LLM students. There is a long way to go to ensure that legislation and policies concerning human trafficking, slavery, servitude and forced labour are fit for purpose. Today's students are tomorrow's leaders, lawyers, advisers and advocates, and I am both humbled and proud to receive my appointment and be able to play a part in their learning process at King's'.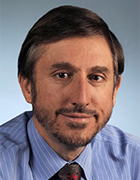 Frederick Mostert is Past President of the International Trademark Association and currently the President of the Luxury Law Alliance.  He is a member of the New York Bar and a solicitor of England and Wales and practised corporate law at Shearman and Sterling (New York) and international intellectual property law at Fross, Zelnick (New York) before serving as the Chief Intellectual Property Counsel and Chief Legal Counsel of luxury group Richemont. He served on Compagnie Financiere Richemont SA's Board, as well as the boards of Net-a-Porter and the International Trademark Association.  At present he serves on the Board of the Walpole Group and the Royal Academy of Culinary Arts. In 2015 he was inducted into the Intellectual Property Hall of Fame, which honours those who have helped to establish intellectual property as one of the key business assets of the 21st century.      
Some of Frederick's most notable pro bono legal assistance has been provided to President Nelson Mandela (South Africa) and the Shaolin Monks (China). Frederick received the 'Rising Star' Teaching Excellence Award from King's College for 2017-18.  He is a Research Fellow at the Oxford Intellectual Property Research Centre, University of Oxford, and a Research Fellow at Peking University. He serves on the Advisory Council of the McCarthy Institute for Intellectual Property (San Francisco) and is the founder of the Digital Communities Lab (London).  He is principal author and editor of Famous and Well-known Marks – An International Analysis, which has been cited by courts in many jurisdictions worldwide.  
Frederick said: 'I am hugely privileged and honoured to be appointed as Professor of Practice at such a dynamic and forward-looking faculty as The Dickson Poon School of Law.  The School is a leader in intellectual property and it is an honour to be involved in the research and teaching of cutting-edge issues in digital development in intellectual property law.'  
'We are delighted that Parosha and Frederick have been appointed as Professors of Practice here at The Dickson Poon School of Law,' said Executive Dean Professor Gillian Douglas. 'Their knowledge and expertise will be immensely beneficial to our students and will help us further strengthen our contribution to research and understanding in these important fields.'