18 October 2017
Prosecuting crimes against humanity: King's hosts former ICC President
By Sydney Nam and Nicolas Schuscheim
King's recently hosted the first and former President of the International Criminal Court (ICC), President Sang-Hyun Song.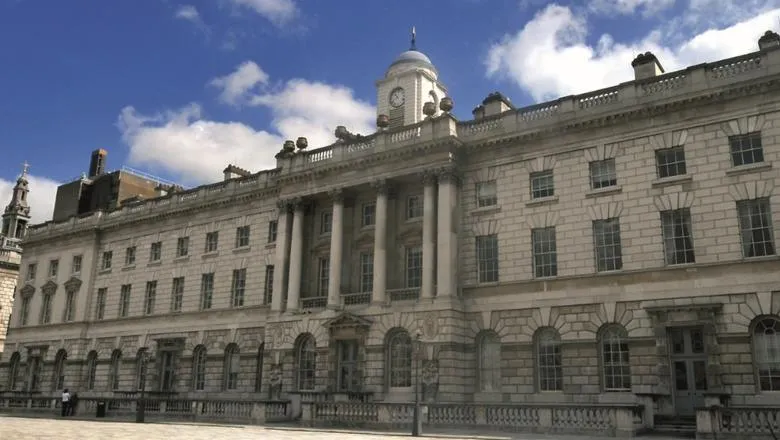 Somerset house
The Dickson Poon School of Law recently had the honour of hosting the former President of the International Criminal Court ('ICC'), Sang-Hyun Song.
The ICC, located in The Hague, is an international legal court that prosecutes criminals on the basis of genocide, crimes against humanity, and war crimes. It was set up by the Rome Statute, and became functional in July of 2002. Thus far, 39 individuals have been indicted in the ICC, including infamous leaders such as Sudanese president Omar al-Bashir, Ugandan rebel leader Joseph Kony, and Libyan president Muammar Gaddafi.
In the event, Song set out the history of the ICC, challenges, critiques, and its road ahead. In differentiating the ICC from other international tribunals, Song emphasised the Court's ex ante role in deterrence, timely intervention, stabilisation, and norm-setting in contrast with ex post facto tribunals such as the International Criminal Tribunal for the former Yugoslavia ('ICTY'). As such, the ICC's role goes beyond prosecution, ensuring that societies around the world can build a better future.
Song claimed two main distinguishing features of the ICC in its goal of providing accountability and upholding the rule of law, both of which he personally campaigned for during his term. The first is the empowerment of victims, allowing them to feature at every stage of proceedings within their own right. The second is the creation of a trust fund for victims, specifically aimed at women and children falling victim to crimes committed by perpetrators. This two-pronged innovative role allows victims to become key stakeholders in their future.
However, the ICC is not without its critics, and Song was thorough in addressing these. He examined seven key criticisms against the ICC, namely: needing universality through ratification of the Rome Statute; needing cooperation between the Court and Assembly State Parties ('ASPs'); maintaining complementarity between the ICC's own jurisdiction and that of national courts; promoting efficiency; providing high quality judges; safeguarding the judicial independence of the ICC; and streamlining the relationship with ASPs.
Upon concluding his lecture, whereupon he assessed the future path of the ICC in relation to the above challenges, Song opened the floor to questions. The audience thus interacted with a prominent figure in the international criminal and human rights law sphere and directly posed concerns they saw with the ICC as an entity. As a whole, the event shed light on an institution that seeks to be pivotal in international development and exposed the King's community to crucial actors in the international legal realm.
The School is extremely grateful to Sang-Hyun Song in delivering this lecture.