07 January 2021
Rayan Fawaz
Rayan Fawaz is a current PhD student at King's Business School.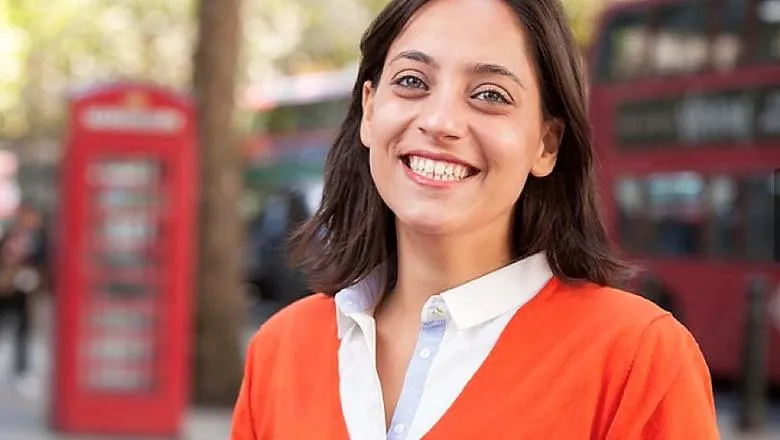 Rayan Fawaz is a current PhD student at King's Business School.
Tell us a little bit about your PhD research topic. Who is your supervisory team?
My main research revolves around Terror Management Theory (TMT) which explains how the unconscious thoughts of death shape peoples' behaviours and choices.
I am investigating how such thoughts may influence peoples' preferences for conspicuous versus inconspicuous experiences and touristic destinations. I am currently supervised by Professors Shintaro Okazaki and Ko de Ruyter.
What are your research interests and how did they evolve?
My research interests mainly revolve around consumer behaviour and international marketing. Throughout my time as a PhD candidate, I have also become more interested in research on tourism.
What motivated you to do a PhD and what were you doing before? 
Prior to pursuing my PhD, I worked for three years as a Human Resources Coordinator for a Danish Fashion Retailer in their Middle East offices. After that, I became a part time lecturer in Marketing and Management at the Lebanese International University in Beirut. Being Lebanese, and seeing how unique the consumers in Lebanon are, I became more interested in understanding how these consumers behave and what motivates them to purchase and spend money the way they do. That, along with the curiosity behind every research project encouraged me to pursue a PhD degree.
What have you most enjoyed about your PhD so far?
The experiences I have gained along the way from well renowned professors, speakers, and conferences I have attended. Additionally, the network I have created so far in this journey proves significant for the future. But most importantly, what I have enjoyed the most is the Marketing department's support and the sense of involvement with department issues as a whole and how valuable our contribution, as PhD students, is considered.
What were some of the challenges of PhD research and how did you overcome them?
Some of the challenges have had to do with working around the topic and the changes that should have been made along the way. My supervisors' support and input has been imperative and critical to help mitigate these issues and changes.
What has your experience been transitioning from student to researcher?
Being a researcher is in no way similar to being a student except in one way and that is you are always learning something new.
As a researcher, you are to a certain extent on your own and trying to figure things out which need to be continuously discussed and viewed from all possible angles and viewpoints.
Why did you choose King's Business School?
King's Business School boasts well renowned professors who are very well established in their domains. The knowledge and experience that I was to obtain from each of those professors was one of the main motivators to choosing King's Business School.
What do you like most about studying London? Has it provided you with more opportunities?
Studying in London has provided me with opportunities to meet people from diverse backgrounds. It has also allowed me to be in contact with researchers from various disciplines – all of which has helped enrich my knowledge and establish a well-connected network.
What are your career aspirations? How has your time at King's Business School influenced your thinking?
I would love to combine both the research side and the teaching as I believe it is important to keep in touch with students and capitalize on their knowledge as well.
At some point in my career, I dream of re-joining King's as a member of their research team. My time at King's has allowed me to broaden my horizons in terms of thinking. The diversity you experience and the knowledge you obtain along the way all shape your thinking especially when King's College London itself keeps on developing themselves and their thinking to stay up-to-date with all current issues in the world.
How do you think your experience at King's Business School will shape your career?
The School is always offering us the opportunities to improve and develop ourselves. It is something that is critical for individuals who want to have a competitive advantage over others. Nothing is static in terms of personal development and they are always offering us opportunities to attend workshops, talks, or even the annual PhD seminar.
All this enriches your own portfolio and experiences and has undoubtedly instilled this sense of continuous self-development and improvement which will have a long-lasting positive effect on my career.
What advice would you give to those looking to study for a PhD in your subject?
Capitalize on every single opportunity offered by the School. Learn from everyone around you. Network, network, network! Most importantly, choose your supervisor wisely, it will be a long lasting relationship. Similarly, work on something that you like as you will be researching this for the entirety of your PhD degree. You might as well enjoy it!