30 December 2022
Remembering Dame Vivienne Westwood
Vivienne Westwood has a lasting impact on the history of King's, designing our academic dress which was launched in 2008.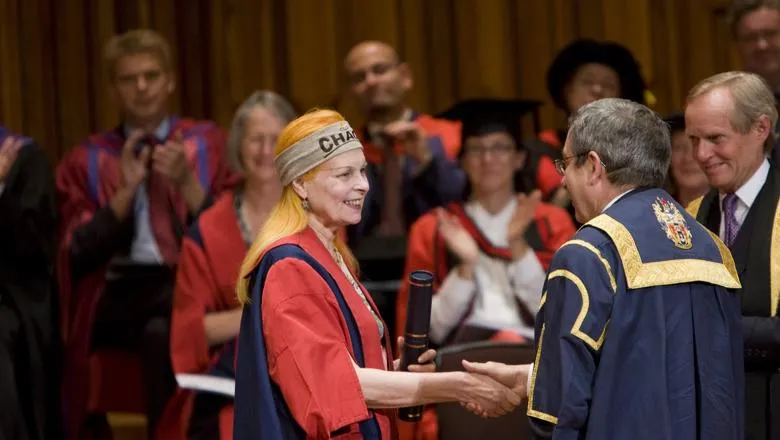 We are greatly saddened to learn that Dame Vivienne Westwood has died at the age of 81.
Dame Vivienne Westwood famously defined the fashion aesthetic of London's punk movement and leaves a fashion legacy spanning over half a century. Among her iconic designs, Vivienne Westwood leaves a lasting stamp on the history and story of King's, playing a major role in redesigning our academic dress.
In 2007 King's College London was granted degree-awarding powers. One of the impacts of securing degree-awarding powers was the need for King's to design its own academic dress and it was then that King's approached Dame Vivienne Westwood.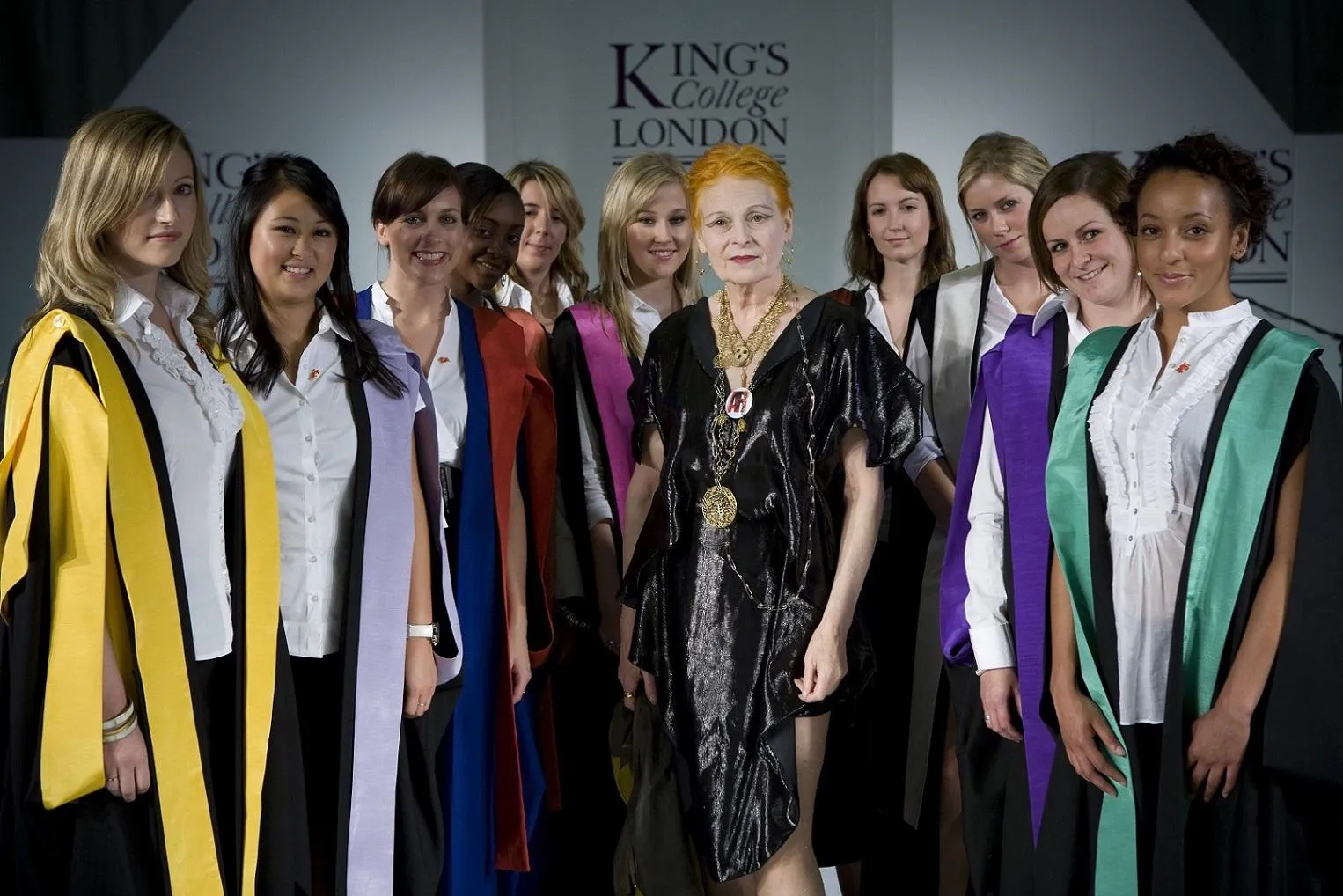 The 'new' academic gowns were unveiled during a catwalk show at the Great Hall on the Strand in 2008, ahead of the July graduations, where Dame Vivienne Westwood also received an Honorary Fellowship of King's College London.
Her design for the gown features flowing forms to allow ease of movement, a gold button on each shoulder to represent the King's lion mascot, and brightly coloured sleeves – each of which represents a different subject faculty.
"Through my reworking of the traditional robe I tried to link the past, the present and the future. We are what we know," Dame Vivienne Westwood said at the time.
Born in Derbyshire in 1941, Vivienne Westwood moved to London in 1957. She rose to fame in the 1970s, after she and band manager Malcolm McLaren brought punk fashion into the mainstream, opening a boutique on King's Road, Chelsea. The shop soon became a meeting place for punk bands – including the Sex Pistols, who were managed by McLaren – and Westwood's provocative creations proved increasingly popular with London punk rockers.
"My clothes have a story. They have an identity. They have character and a purpose," she once said.
In 1992, having established a global fashion brand, Vivienne Westwood received an OBE from Queen Elizabeth II, followed by a damehood in 2006.
Dame Vivienne Westwood is survived by her husband Andreas Kronthaler and two sons.