21 March 2017
Renovated Music Practice Rooms strike a new chord
The Music Practice Rooms at the Strand have recently been renovated to provide a better space for music students.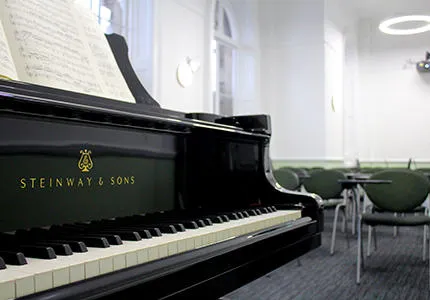 Music Practice Room
Improved facilities
Four segregated music practice rooms have been created for the use of the Music Department, with improved acoustic facilities as well as better Wi-Fi access points and an aesthetic overhaul with new floors, ceilings and lights.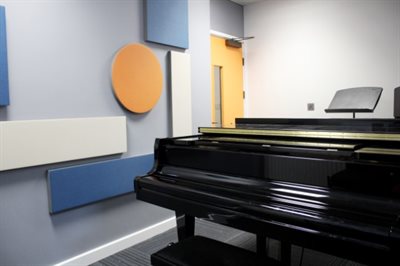 New features also include improved storage and corridor areas built to improve accessibility of the Music Practice Rooms and to provide them with better IT facilities.
Spacious, airy, and acoustic
Professor Martin Stokes, Head of Music, said, 'We have a wonderful city centre location for our music making in the department, but the downside is that we are pinched for space in listed buildings. The new practice rooms in the King's Building allow for more private practicing in spaces that will now be big, light and properly soundproofed and for students to take lessons with the music department and Royal Academy of Music staff.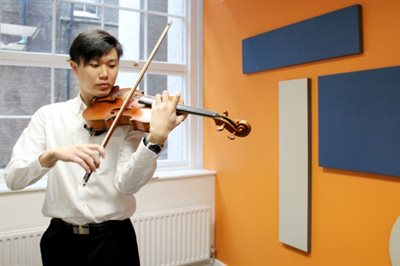 Growing numbers of students are participating in music making across the university and the provision of these music practice rooms enable us to meet lively demands for more sounding space.'