13 January 2021
Research in action: How the world needs safer batteries for greener energy solutions
King's Department of Engineering is leading the way in solving real-world problems.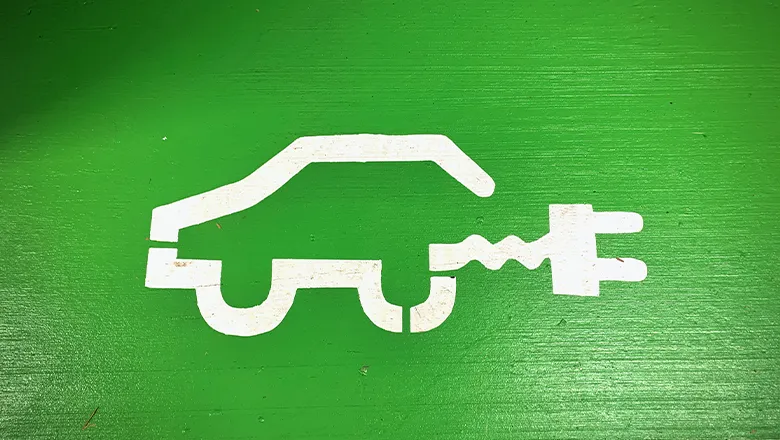 In a world of challenging healthcare questions, the Department for Engineering at King's College London has repeatedly come up with real world solutions. Whether it is a 'vaccine factory in a box' developed by Professor Harris Makatsoris to combat the problem of vaccine manufacturing and distribution, or King's engineers at the Centre for Telecommunications Research harnessing 5G technology to enable paramedics to deliver diagnostics before the patient arrives at hospital – King's has always been at the forefront of tackling these obstacles.
And it's not just healthcare challenges that the Department of Engineering is looking to solve. Climate change and our global response brings its own set of complex problems. As society moves further towards more renewable energy solutions, specifically electric vehicles, it seems inevitable there will be a dramatic increase in the use of lithium-ion batteries. However, there have recently been a number of high-profile product recalls by producers of electric cars, laptops and smartphones due to overheating batteries. As these products become more popular and public transport systems become increasingly electrified, denser lithium-ion batteries will present a greater risk.
Lithium-ion batteries have an incredible capacity for energy storage and power output and are already widely used in powering smartphones, laptops and electric vehicles. However, a single lithium-ion battery can quickly reach temperatures of 500 degrees centigrade - potentially bursting into flames or exploding - which can release toxic gas into the environment. Dr Francesco Restuccia, from King's Department of Engineering, which sits within the Faculty of Natural and Mathematical Sciences, is an expert in transient heat transfer processes in electrochemical storage. He is researching the mechanisms through which a lithium battery fire might start and spread, the resulting toxicity, and how a fire might be suppressed safely.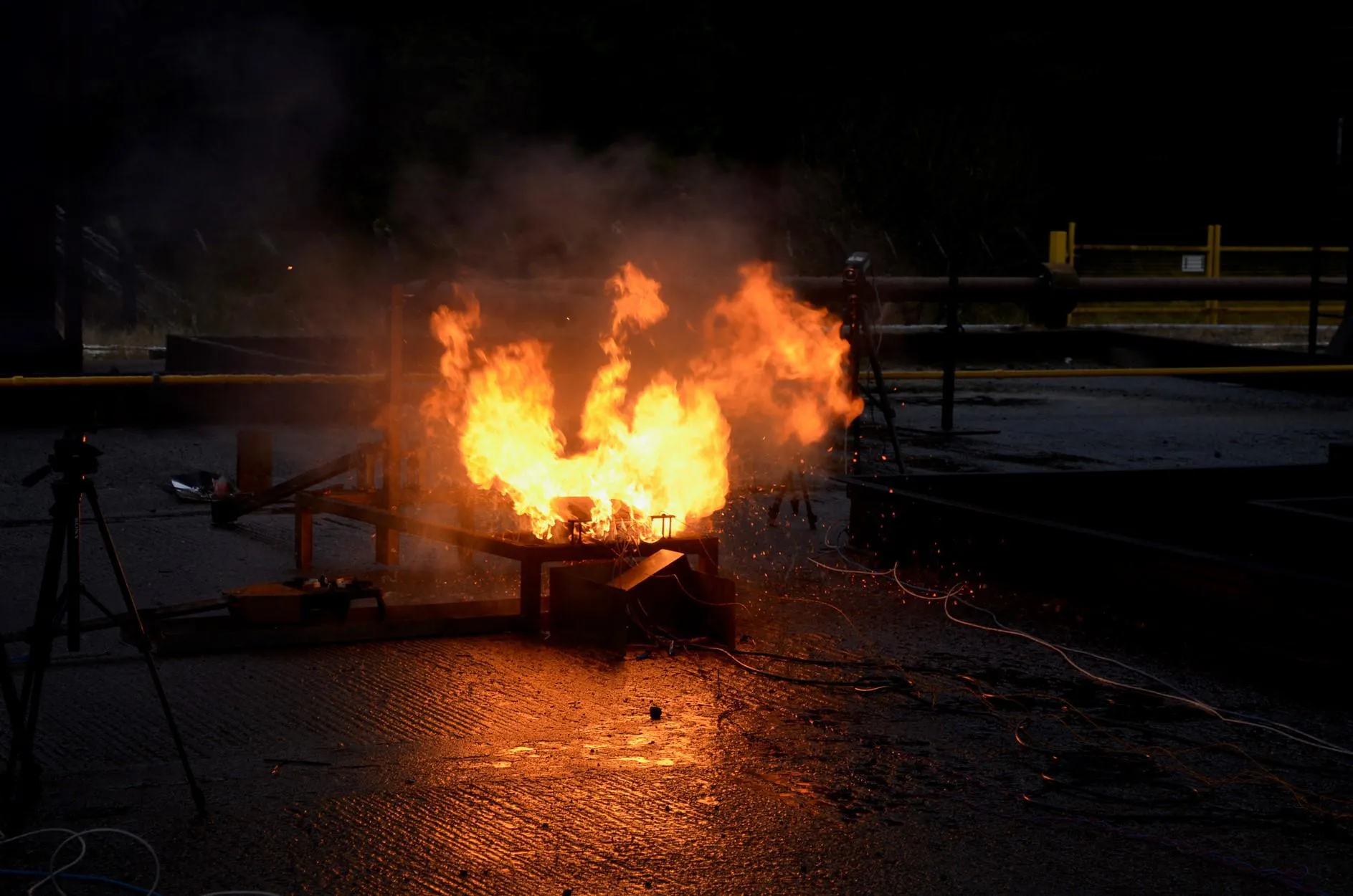 An image of a lithium-ion battery pack igniting from Dr Restuccia's research working in collaboration with Newcastle University.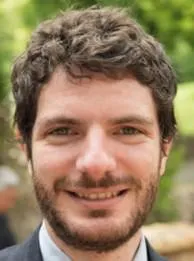 He shares:
'The fundamental thing we're trying to do at King's is understand the heat transfer processes. We're aiming to develop a theory on the thermal processes of batteries. If we understand how they degrade, we can build better batteries, make them safer, more efficient and optimise their lifetime.'
He believes that more integration is needed between sectors to solve this kind of problem. Currently collaborating with researchers across Newcastle University and Imperial College to answer these questions, Dr Restuccia's research is providing the insight that will help form policy and standardise industry requirements. It also aims to inform how companies transport, store and recycle batteries safely.
By creating safer, more efficient batteries King's is contributing to a safer, greener and more sustainable future for us all.
You can view Dr Restuccia's latest review on lithium-ion batteries and fire safety here.