17 December 2019
Researchers identify over 140 genes linked to immune system regulation
First extensive immune profiling of mice reveals a vast catalogue of genes that regulate the immune system and model human disease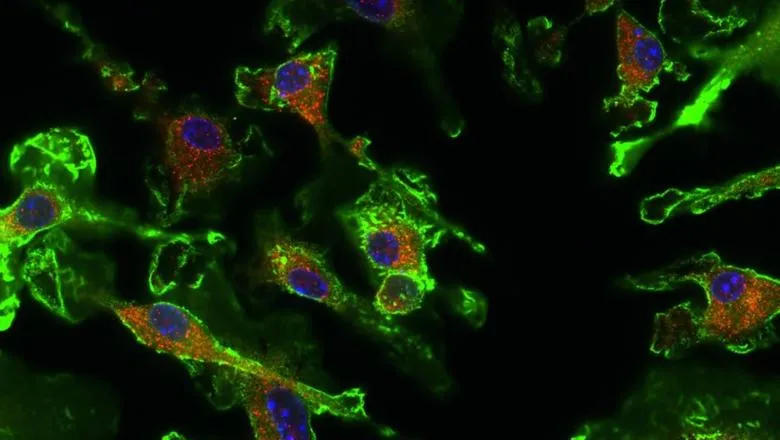 Researchers have found more than 140 genes involved in regulating the immune system, by studying genetically modified mice. 
Scientists from King's and the Wellcome Sanger Institute have led a major multicentre analysis of over 500 genetically modified mouse lines to explore the effect of disrupting single genes on the immune system. 
The immune system is increasingly implicated in many functions of the body beyond infection, with involvement documented in cancer, obesity, and neurodegeneration. However, there is only a very limited understanding of the genes and pathways that regulate the immune system.
Published in Nature Immunology, researchers developed a set of systematic and high-throughput tests for mouse strains to reproducibly and comprehensively identify roles for individual genes in the immune system. 
The researchers created and analysed 530 genetic variant mouse lines in the study. They found more than 140 genes involved in controlling the number or activity of immune cells, or the response to infection by pathogens including salmonella and the flu. Many of these genes had not been associated with the immune system before. The screen also swiftly picked up the genes Arpc1b, Cog6, and Bach2, which have since been found to be altered in patients with immune system disorders. 
Co-senior author, Professor Adrian Hayday, School of Immunology & Microbial Sciences said: "In this study we made no assumptions a priori about the relevance of the genes we analysed to immunology. This permitted us to uncover 80 new genes with immune regulatory functions, that had never previously been implicated in immunology". 
Dr David Adams, Sanger Institute, added: "We were delighted to find several genes from our study that impact the immune system have subsequently been associated with monogenic immune disorders in humans".  
The next steps in this research are to investigate the pathways by which the identified genes regulate the immune system, and to investigate the potential of these as diagnostics or therapeutics in the clinic.     
Dr Adam Laing, School of Immunology & Microbial Sciences said: "The datasets we have generated serve as a resource that can be mined for years to come. In vivo models are critically important for validating the link between human genetics and disease genes and for the generation of new treatments". 
The 3i consortium was funded by the Wellcome Trust and included investigators from the Universities of Oxford, Cambridge and Manchester, Imperial College London, and the Francis Crick institute. 
In this story