14 August 2018
Researchers secure funding to investigate disease that kills millions
A team of researchers from the School of Immunology and Microbial Sciences and the Dental Institute has secured a multi-million Euro award to conduct research into liver disease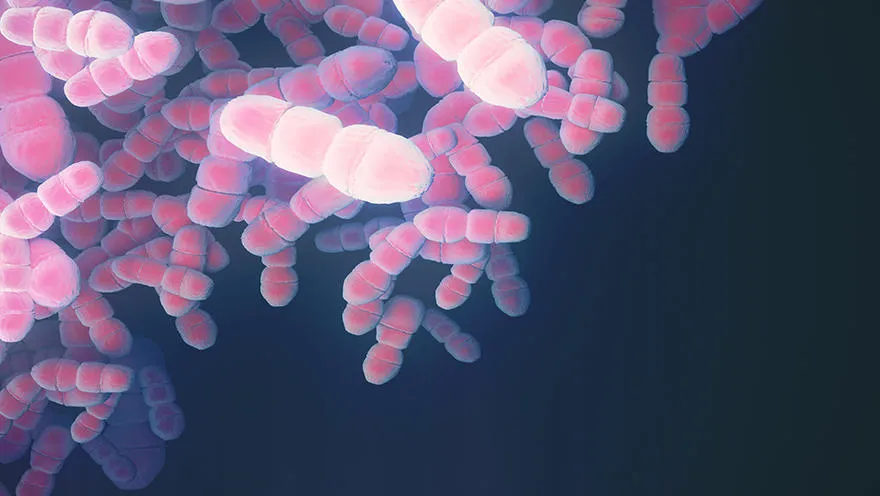 microbiome
The team, made up of clinicians and scientists from the Department of Inflammation Biology and the Centre for Host-Microbial Interactions, is led by Dr Debbie Shawcross, Reader and Honorary Consultant in Hepatology based within the Institute of Liver Studies.
The 15 million Euro award will help research learn more about chronic liver disease, which causes 1.2 million deaths every year. 
This King's scientists will join an EU Consortium of researchers working on a project to identify microbiome-based biomarkers to predict the decomposition of liver cirrhosis and identify appropriate treatments.
The gut contains tens of trillions of microorganisms, including at least 1000 different species of known bacteria with more than three million genes (150 times more than human genes). This collection of microorganisms and their association genes is known as the microbiome.
One third of the gut microbiome is common to most people, while two thirds are unique to an individual. It is this unique element that has the potential to form the basis of personalised medicines and treatment.
The gut microbiome is causally implicated in chronic liver disease, and is the first interaction point for drugs prescribed to patients with the disease, so improving the understanding of the interactions that place in the gut cold have major implications for the treatment of liver diseases.
Speaking about the project, Dr Debbie Shawcross said: 'The microbiome in everyone is as unique as a fingerprint, and gaining a better understanding of how it contributes to the development of chronic liver disease offers an exciting opportunity to develop new therapeutic avenues. 
'Liver diseases are becoming more prevalent and at the moment the only definitive treatment is liver transplantation.
'We are moving towards the frontiers of the microbiome and the King's team are delighted to be part of this journey.'
The EU Horizon 20:20 funding is the largest EU research and innovation funding programme. Horizon 20:20 couples research and innovation with an emphasis on science, industry and tackling societal challenges.
The aim of the programme is to ensure Europe produces world-class science, removes barriers to innovation and makes it easier for the public and private sectors to work together in delivering innovation.