15 June 2018
Researchers significantly improve patients' diet by changing the way advice is delivered.
Researchers at King's College London Dental Institute have found that the way dietary advice is delivered has a demonstrable impact on whether it is followed by a patient.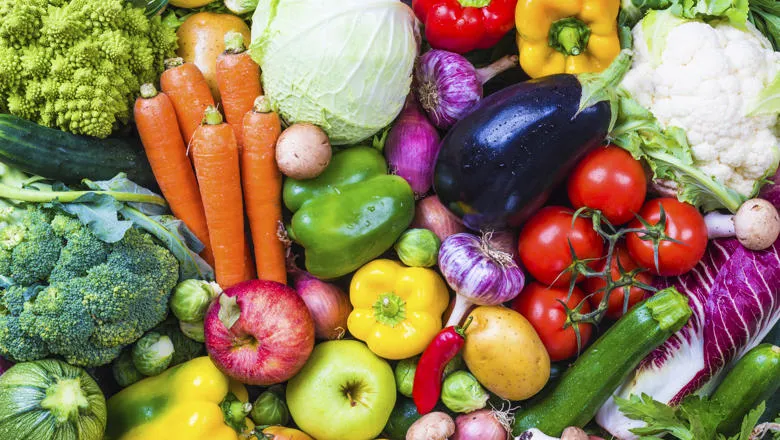 Fruit and veg
A large proportion of medical and dental diseases are preventable and related to a person's diet, but dietary advice given by health practitioners isn't necessarily followed by patients. Patient education has had limited success in reducing disease prevalence in both medical and dental fields.
Measuring diet-related behavioural change can be tricky because patients don't always tell the truth about their diet, and other methods, such as blood tests or weight measurements, are inconsistent and invasive. However, the diet can have immediate, irreversible effects on the teeth, providing a more reliable method of measuring changes in a person's diet.
Researchers at the Dental Institute compared standard-of-care diet advice – essentially telling patients what to do (for example 'consume less sugar') – to a behaviour change technique known as 'implementation-planning' that suggests to patients different alternatives to their usual behaviour – (for example, 'can you use sweeteners or honey instead of sugar in your tea?'). They then tracked changes in the patients' diets by measuring tooth erosion.
They found that implementation planning has a positive effect. Those who received implementation planning significantly reduced their self-reported dietary acid intake between meals. The intervention group also had significantly reduced tooth wear compared to those receiving standard-of-care.
The study co-author Dr Saoirse O'Toole said:
"Given that the ability to influence diet is of particular interest in today's society with the increasing incidence of obesity, type II diabetes and cardiovascular disease, changing dietary advice to implementation planning, and therefore ensuring patients follow the advice and change their habits to consuming less acidic and sugar foods, could have a big impact on patient medical and dental health."
In this story