12 October 2020
Mitigating the risks of COVID infection while returning to dental procedures on open clinics at Guy's Hospital
A group has been working to understand the COVID-19 risks posed by aerosol use and develop evidence of ways to mitigate them.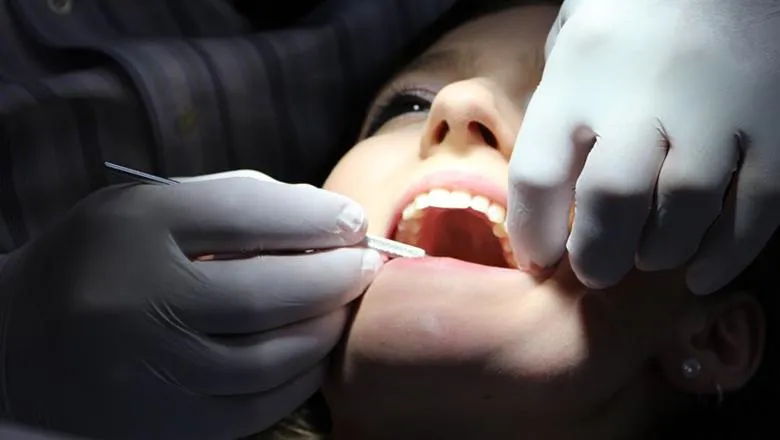 At the onset of the COVID-19 crisis UK dental care was effectively reduced to acute emergency care provision, for which the Dental Directorate at Guy's Hospital was the largest UK provider. At the same time a team led by the NHS Trust Clinical Directors working with the hospital Dental Infection Working Group, and supported by expertise from the King's College London's Faculty of Dentistry, Oral & Craniofacial Sciences began considering how to resume regular clinical and training activities.
The greatest challenge faced, in light of the increasing evidence of respiratory transmission risk of this new virus, is the management of potentially uncontained dental procedural aerosols on the open plan clinics that are essential for the delivery of dental education. It has been shown that SARS-COV-2 viral particles can be found in high numbers in oral fluids. The concern is that introduced water used to cool rotary or high frequency dental instruments may mix with these fluids, leading to the generation of contaminated droplet aerosols that can widely disperse. This represents a significant transmission risk.  
With this in mind, a collaboration between Professor Owen Addison from King's College London and internationally leading expertise in aerosol science from Imperial College London (Yannis Hardalupas, Professor of Multiphase Flows) was rapidly established. The group has been working to understand the risks posed by aerosol use and develop evidence of ways to mitigate them.
Their findings have led to the establishment of new operatory protocols for the use of rotary dental instrumentation on open plan clinics. The project has been supported by large scale investment by the GSTT Dental Directorate in both instrumentation and in new active ventilation schemes. The importance of these new findings has been recognised nationally in helping guide the Scottish Dental Clinical Effectiveness Programme (SDCEP) and FGDP(UK) / CGDent COVID Guidance Revision Panel policies.
These efforts have been funded by UK Research and Innovation as part of the national COVID-19 response, in addition to support from Guy's Hospital Dental Directorate, the British Endodontic Society, Photron UK Ltd and LaVIsion UK Ltd.