07 July 2017
Rowe Prize winners announced
The Dental Institute is pleased to announce the winners of the 2017 Rowe Prize awarded to the student with the best overall clinical work completed during the basic clinical skills course early in BDS2 Conservative Dentistry.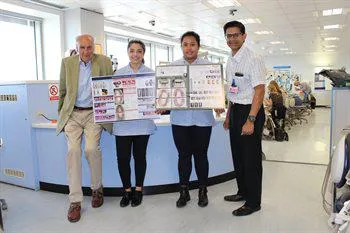 After a lot of deliberation the letter of commendation was awarded to Supinya Intawong and the winner was Georgina Messiha.  
The Rowe Prize is a prestigious Dental Institute award that is presented after a rigorous examination process as part of the Clinical Skills Exam in BDS2.
The judges were Dr. David Stone, who is now retired, but was a Senior Clinical Teacher who taught Year 2 Clinical Skills for many years at the Dental Institute and Professor Avijit Banerjee, Hon. Consultant / Clinical Lead, Restorative Dentistry at the Dental Institute.