03 May 2015
Royal Archives collaborating with King's on digitisation of George III papers
A project to make the complete collection of King George III's papers available online was launched at Windsor Castle on 1 April 2015 in the presence of The Queen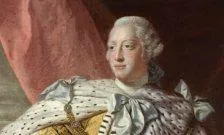 King George III
A project to make the complete collection of King George III's papers available online was launched at Windsor Castle on 1 April 2015 in the presence of The Queen. 
The project is a collaboration between the Royal Archives, the Royal Collection, and King's College London, and will digitise and make available all the historic manuscripts from the Georgian period, totalling more than 350,000 pages, of which only about 15% have previously been published.  While the vast majority of the collection comprises papers from George III, papers from Kings George I, George II, George IV and William IV will also be made available.
The project is part of a wider programme of work by the Royal Archives to open up access to its primary source material.  The intention is to create a rich web resource that will be open to academics and the public alike, which will present the documents and allow them to be searched and analysed in creative, innovative and flexible ways.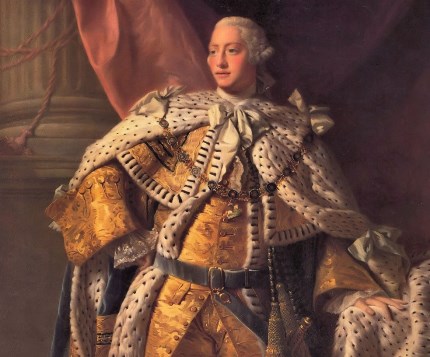 King's College London will work in partnership with the Royal Archive to digitise, explore and interpret the wealth of original material contained within it.  The Department of Digital Humanities will play an integral role from the outset of the project, working on the development of core metadata and design, alongside departments including War Studies and History, and the Centre for Enlightenment Studies, which will each bring their own expertise to the programme. The project will involve the development of international partnerships with appropriate international experts, initially with the Omohundro Institute of Early American History & Culture at William and Mary College in the USA.
It is the ambition of King's to create academic posts and to develop a range of research projects (including digital humanities), through the formation of relevant funding partnerships, including with philanthropic individuals, corporations and Trust & Foundations, that will ultimately enable a transformation in our understanding of Georgian Britain and its monarchy, at a time of profound cultural, political, economic and social change that created the modern nation.
For more information please see this article.