01 June 2015
Ruth in Rio
Dr Ruth Adams gives two guest lectures to the Department of Communication at PUC-Rio (Pontifical Catholic University), Rio de Janeiro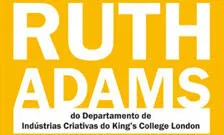 Ruth Adams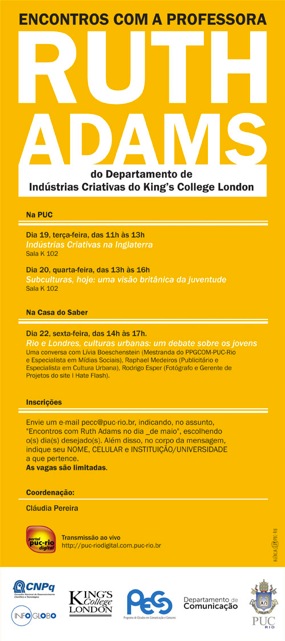 CMCI's Dr Ruth Adams has just returned from a very busy trip to Rio de Janeiro. 
She gave two guest lectures to the Department of Communication at PUC-Rio (Pontifical Catholic University): one on the creative industries in the UK and the second on her research on youth subcultures and music scenes in postcolonial London.
Ruth also gave interviews for the university's student newspapers, as well as their radio and television stations which you can find links to on the CMCI blog.
Ruth also took part in a panel event hosted by Casa do Saber, a media and education centre run by O Globo, Brazil's leading national newspaper, with three young people engaged in the cultural and political life of Rio. 
O Globo published an interview with Ruth in which she talked about punk, the royal family and the 'great British curry'.
In this story