28 September 2020
School's Professional Law Institute advises global learning company BARBRI on SQE preparation course
The Professional Law Institute at The Dickson Poon School of Law, King's College London has worked with BARBRI to offer advice on BARBRI's SQE preparation course, which was launched at an online event last week.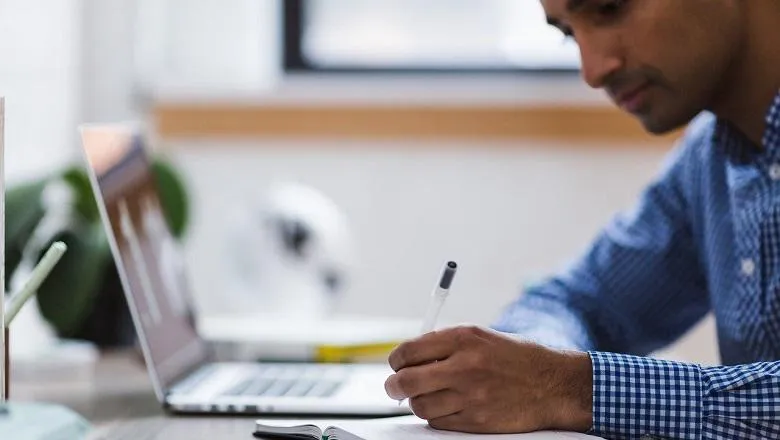 The SQE (Solicitors Qualifying Exam) is a professional qualification, due to begin in September 2021, that will offer a new optional route to becoming a qualified solicitor. BARBRI's preparation course will begin in January 2021 to prepare candidates in time for the inaugural SQE.

Chris Howard, Director of Professional Legal Education, said:

'We have worked with BARBRI for some time to offer our students and alumni the means to further their careers through US bar preparation and we are pleased to expand our relationship and provide a promising path for SQE success.'

Students joining King's to study law in 2020-21 will be entitled to a discount on the cost of BARBRI's specialist preparation programme. See details below. 

The Professional Law Institute provides a focal point in the School for practice-based education, research and civic engagement. The Institute works to strengthen connections to practitioners and stakeholder institutions in the heart of legal London.

Find out more about the Professional Law Institute by visiting the PLI webpages. 
Benefits for King's students
The Dickson Poon School of Law has entered into an exclusive agreement with BARBRI Global to offer its students reduced rates on BARBRI's SQE1 preparation courses. SQE1 prep with BARBRI can be studied over 10, 20 or 40 weeks leading up to the SQE1 exams, depending upon students' circumstances and available time to study. Advice on the most appropriate course of study and how to access the King's discount can be obtained by contacting BARBRI.
BARBRI are global leaders in training and preparation for professional legal examinations, and the School is also able to offer its students reduced rates on access to preparation courses provided through BARBRI for the New York and California Bar Exams, with classes taking place at King's. See advice and further information on the BARBRI website.