22 June 2018
Scientists gather at Bush House for the 15th Gender Summit
The theme of the two-day Summit was: 'United in Science and through Science.'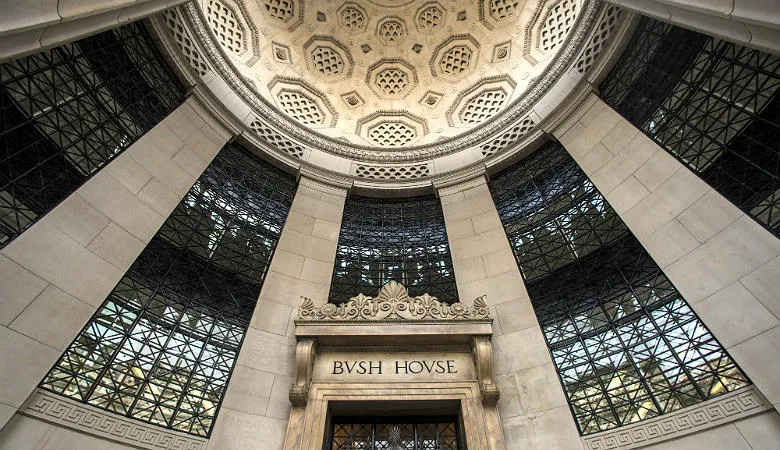 Bush House
King's welcomed scientists from across the world to the 15th Gender Summit, which was held in the UK for the first time in its history. Bush House was the venue for the historic international gathering.
The Summit, the brainchild of King's alumna, Dr Elizabeth Pollitzer, is a platform for dialogue about all aspects of human diversity and equality, considered in the context of the quality of research and innovation.   
The theme of the two-day Summit was:'United in Science and through Science', and included a mixture of keynote addresses, plenary panel sessions, poster exhibitions and professional networking activities.
Participants included world renowned researchers, innovators, industry leaders, policy makers, and champions of evidence-led sustainable socio-economic development.
The goal of the Summit, which was led by the Science and Engineering South Consortium of leading universities, of which King's is a member, was to use the 'gender lens' to identify gaps in knowledge, identify new applications for existing knowledge and create new opportunities for innovation.
The main themes of the Summit were:
Opportunities and methodologies for novel interdisciplinary and cross-sector collaborations, e.g. new health diagnostics informed by an understanding of basic human biology; protection of natural ecosystems; improved mobility and safety of transport infrastructures; and better scientific leadership and governance.
Measuring and monitoring research performance, quality, and impact - assessing excellence through better statistics, indicators and benchmarks; enabling systematic and systemic organisational change; creating stronger scientific human capital.
Integrating the values of inclusion and sustainability into research and innovation agendas and projects, e.g. to support the UN call "leave no one behind"; to ensure ecosystem-level awareness of impact; to advance technologies and interventions that produce positive spill-over effects.
Strengthening co-operation between key actors in and outside the world of science, e.g. between science publishers and research funding agencies, to improve peer review process; between universities, governments, and research funders to improve working conditions for researchers; between research and development communities to achieve sustainable development goals; and between technology executives and Civil Society to improve understanding of what society expects from innovation.
Speaking about the event Dr Pollitzer said: 'Gender Summit is a platform for dialogue, not a conference in the traditional sense, and that's the point, it brings critical participants in science endeavours together to hear different voices, see different perspectives and form new conclusions about available evidence and consensus where improvements are needed.
'I'm immensely proud that that the first Gender Summit in the UK took place in the magnificent surroundings of Bush House, which is now part of my old university, King's College London.
'When I was an undergraduate in the Biophysics Department at King's, which was established by Maurice Wilkins, I was on the very first course in the UK looking at the societal responsibility of science. Now returning to King's with the Gender Summit, which looks at some of those very issues, I feel as if I have made a giant full circle to arrive home.'