08 September 2017
Second season of Patrick Wright's Brexit documentary 'The English Fix' premieres on BBC Radio 4
What is Englishness, and what has the English identity to do with Brexit? Professor Patrick Wright explores the development of Englishness from the 19th century through to the present day in a second season of his BBC Radio 4 documentary series, The English Fix, starting Monday 11 September at 9am.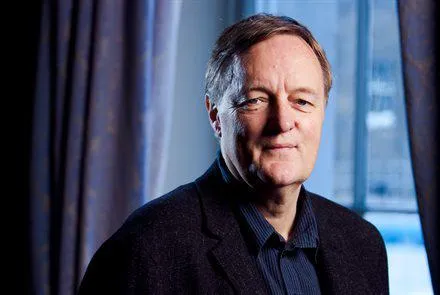 Professor Patrick Wright
A second season of Patrick Wright's documentary 'The English Fix' premieres on BBC Radio 4 on 11 September.
The programmes, written and presented by Professor Wright, offer a critical exploration of the background to Brexit through the lens of leading British writers of the 20th century. 
Over four episodes Wright asks whether Brexit offers a liberation for Englishness, or the loss of a way to define itself - at least until another apparent threat encroaches?
Orwell's England and 'Englishness'
The season premieres on Monday 11 September with George Orwell and his famous lines about returning to England from any foreign country and having 'immediately the sensation of breathing a different air.' The episodes continue with the works of John Betjeman (12 September) and Barbara Castle (13 September), concluding with philosopher Sir Roger Scruton and Martha Spurrier, the Director of Liberty, discussing the European Union and 'Englishness' (14 September).
The first season explored the works of William Cobbett and G.K. Chesterton – once described as the Nigel Farage of English fiction – along with his own experiences of living in Kent, the 'Garden of England', in the years that the UK became a member of the European Economic Community (EEC). You can listen back at http://www.bbc.co.uk/programmes/b08ffw8r/episodes/guide
The English Fix is broadcast on Mondays at 9am on BBC Radio 4.
Episode 1: George Orwell (9.00, 11 September)
Episode 2: John Betjeman (9.00, 12 September)
Episode 3: Barbara Castle (9.00, 13 September)

Episode 4: The EU and 'Englishness' (9.00, 14 September)
For more information and to listen live or listen back, please visit http://www.bbc.co.uk/programmes/b08ffw8r/episodes/guide
In this story