21 January 2021
Sir Michael Barber delivers Commemoration Oration
Sir Michael Barber delivered last night King's College London's Commemoration Oration with a lecture entitled 'Houses of Wisdom: Universities, scholarship, and diversity of perspective' .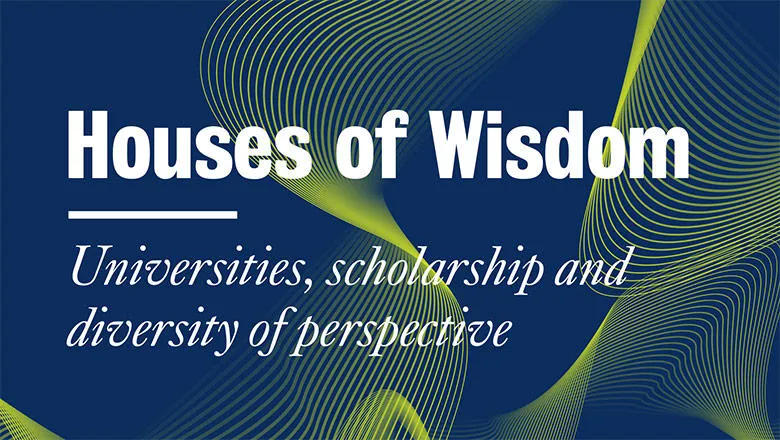 Speaking in a personal capacity, the outgoing Chair of the Office for Students (OfS), the universities regulator, set out his views on how British universities can reach greater heights as vibrant, intellectually open, and challenging spaces of learning, research, and scholarship.
An expanded version of his oration is available to read as a pamphlet published by the Policy Institute at King's.
The Commemoration Oration is a special lecture that celebrates the university's place as a seat of learning. The first Commemoration orator, in 1920, was G K Chesterton, writer and poet. Past Commemoration Orators include The Rt Hon Clement Attlee, The Rt Hon Tony Blair, Professor Dame Sally Davies, and The Most Reverend Desmond Tutu, Archbishop Emeritus of Cape Town, Nobel peace laureate and King's alumnus.
In his Commemoration Oration, Sir Michael argued:
Access and Participation Plans cannot be dismissed as a regulatory burden; they are a significant statement of intent and a transformative driver of equality of opportunity and levelling-up.
If universities achieve the goals they have set themselves in these plans, then we will see some of the most stubborn access gaps at the most selective universities – long-standing barriers to social mobility in our country – halved within five years and eliminated entirely within twenty years.
Universities must do more to champion a pluralistic and dynamic intellectual culture. University leaders in particular need to guard against conscious or unconscious groupthink when it comes to academic appointments. Applicants are turned down too often because of concerns with 'cultural fit' rather than research or teaching ability.
The case for free speech within the law in higher education settings should be made with the same vigour as the case for diversity and inclusion in relation to social background, gender, ethnicity, religion, age, and disability. Indeed, diversity of perspective is a fundamental part of an inclusive higher education environment.
Great scholarship, research, and teaching all rest on a strong knowledge infrastructure – especially in the form of libraries and archives. Librarians and archivists, more than Big Tech, need to play a fundamental role as custodians of knowledge, which is a public good.
Commenting on Sir Michael Barber's oration, the President & Principal of King's College London, Sir Edward Byrne, said:
"I was delighted that Sir Michael Barber agreed to accept King's invitation to deliver the 2021 Commemoration Oration, one of his last major key note addresses before he steps down as Chair of the Office for Students at the end of March. In exploring his central theme – how to ensure British universities blossom as world-class Houses of Wisdom, Sir Michael's Oration touched on hugely significant issues such as access, the value of scholarship, and the need for diversity of perspective and free speech. He raised important concerns and issues, that have broad-based relevancy across the global higher education community, and he spoke eloquently about what universities at their best can achieve in the service of society."