18 October 2021
SPE students vie for pub quiz glory
Teams of students from across the School of Politics and Economics went head-to-head on Friday in the first pub quiz of the new academic year.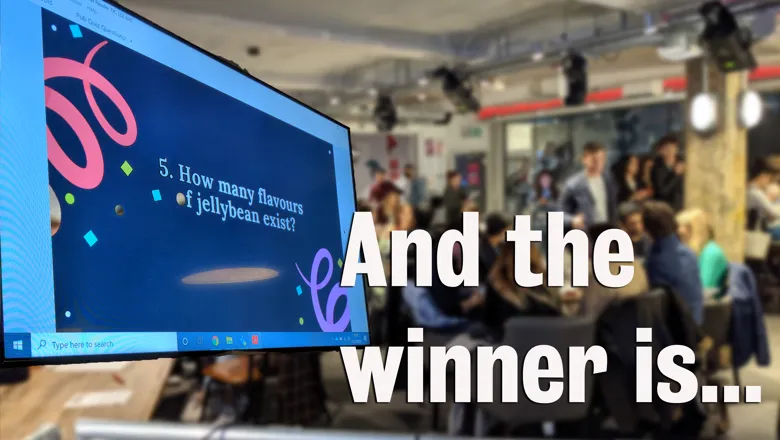 The quiz took place in The Vault, in Bush House. Picture: KCL
More than 60 quizzers gathered in The Vault on Friday (15 October) to test their mettle against fellow students, with prizes up for grabs and the all important bragging rights on offer too.
The winning team on the night was 'Dr Kandiah's Crew' who took victory by just a single point, scoring 24 from a maximum possible score of 35 as they demonstrated their versatility across four rounds of questions covering everything from music to geography and more.
The event, organised by the school's Student Experience team, included free pizza and soft drinks for the teams and is the first in a series of pub quizzes that will take place across the academic year.
Shawn Kelly, Student Experience officer, said: "Congratulations to Dr Kandiah's Crew for an outstanding effort and a huge 'well done' to everyone who took part on the night. It was fantastic to see so many people take part and we look forward to seeing you all again – as well as some new faces – at the next event."