16 August 2023
Strand Careers Centre temporarily closed in August
We're sprucing up our Strand Careers Centre, meaning it will temporarily close for a week.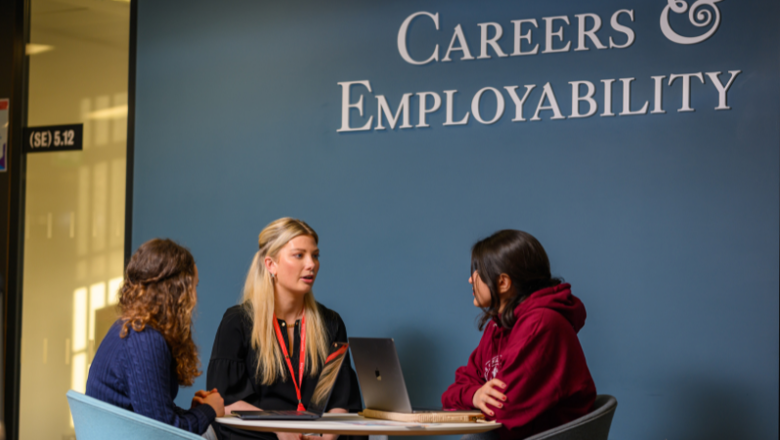 In preparation for the new academic year we're doing some work to refresh our Strand Careers Centre and Enquiries Desk commencing 19 August through 27 August.
How can I access support?
Our digital services - including King's CareerConnect, KEATS and digital platforms like CareerSet, will remain unaffected. You'll still be able to book an appointment, view opportunities, explore our resources and access our podcasts, recordings and digital tools.
What does this mean for appointments?
During the work, all our appointments will be offered online minimising disruption to the physical space whilst works are underway.
Can I still get in touch with you?
Our Enquiries team will still be on hand to support you by phone and email throughout.
What work are you doing?
We're giving the space a much-needed redecoration so it's brighter and a more appealing space to explore your career thinking.
Alongside some painting, we're introducing new furnishings based on feedback from our Student Advisory Board and eventually you'll see our unique designs showcased throughout the space to help you Discover, Focus and Action your own career journey.