14 December 2018
Stream Bio win Institute of Physics Award
Stream Bio, a company which developed its product at King's College London, has won the Institute of Physics Business Start-Up Award 2018 for Outstanding Innovative Work.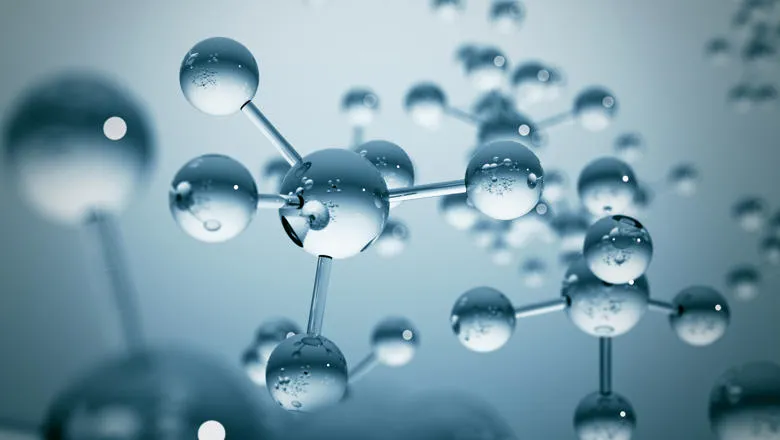 Molecule model
Professor Mark Green, Department of Physics, is the Director of Research at Stream Bio. The company develops and manufactures a range of revolutionary bioimaging molecular probes. Their Conjugated Polymer Nanoparticles (CPNs™) were invented at King's College London. These highly fluorescent, non-toxic nanoparticles are set to transform the bioimaging market with their unique brightness, exceptional stability, magnetic capability and suitability to be conjugated with a range of molecules. They currently have applications in diagnostics and therapeutics, and can potentially be used for imaging tumours and fluorescence-guided surgery.
The revolutionary CPNs™ possess unique properties that make them more advantageous for R&D and in-vitro diagnostic applications than traditional dyes and probes. These properties also make it easy to substitute CPNs™ into existing lab protocols.
CEO of Stream Bio, Andy Chaloner, said: 'We are honoured to have won this award from the distinguished Institute of Physics. Our Stream Bio team have worked hard to bring this technology to the market and it is very exciting to have our innovative technology recognised in this way. The exposure that this award brings will drive the technology further and we can't wait to see what the future will hold.'